Jodie's Great South Run challenge for Age UK Portsmouth
Published on 24 April 2017 11:35 AM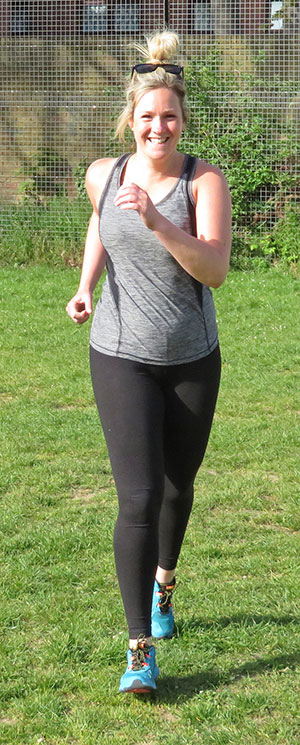 Flick Drummond MP recently urged Portsmouth to tackle the 'crippling epidemic' of loneliness sweeping the city's older population which has motivated Jodie Rose to raise funds for Age UK Portsmouth.
Jodie is one of Age UK Portsmouth's Help Around The Home (HATH) Assessors. She has been working for the local charity for two years and says she really enjoys working within the community, supporting older people.
Her job involves assessing older people in their own homes, supporting them to have choice and control through involving them in decisions. She plans with them how to maintain independence, which helps to increase their confidence and wellbeing. Her teams can assist with a range of tasks including housework, shopping, laundry and even a deep cleaning service.
Being so passionate about her role has led Jodie to want to raise much-needed funds for Age UK Portsmouth. So she is challenging herself to take part in the Great South Run this year.
Jodie says 'I will need to do a lot of training, as I am not the best of runners and I do like my food. However, I enjoy the odd leisurely run to keep fit, but I mainly enjoy boxing and Brazilian jujitsu. I am looking forward to taking on the challenge and I am ready to push myself to complete the total 10 miles!'
Jodie also says that her biggest motivation to get her across the finish line will be knowing that the money she raises will make a difference to an older person's life.