A new way of working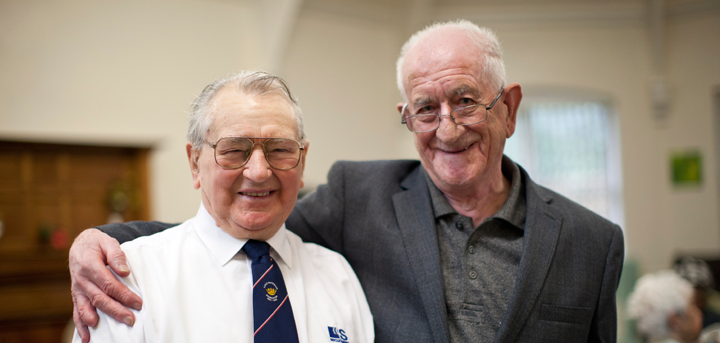 Published on 12 March 2019 04:10 PM
Age UK Shropshire Telford & Wrekin has been working with Shifnal Medical Practice to pilot a new pop up dementia support group in Shifnal.
The group is for people with a recent diagnosis of dementia and their carers. It offers cognitive activities with a focus on education, information sharing and support to both carers and the people living with dementia, to help them navigate their dementia journey. One carer said: 'My wife was given her diagnosis of dementia and then we were left to it, not knowing of any local services to support us'.
The pilot involved the group learning more about dementia and the associated symptoms, along with sharing ways to manage. Carers were given an opportunity to meet together whilst the cared for took part in stimulating activities. During the five-session pilot, dementia related organisations joined the group to inform them of services available locally.
Claire Teece, Care Coordinator at Shifnal Medical Practice, played a vital role as the link between patients and the new service, as well as providing hands on help during the sessions. Emma Wilde, Senior Day Services Coordinator, says: 'Receiving a letter from your GP, inviting you to attend a service gives it more credibility and this showed in the high number of attendances that we had.'
Because of the positive reaction to the project, Age UK Shropshire Telford & Wrekin has now introduced a monthly dementia support group that continues to focus on dementia education, local services and talks from experts, as well as encouraging people sharing similar experiences to support each other outside of the group.
For further information about this group, or to book a place, please contact our Dementia Support Team on 01743 233 123 or email them at enquiries@ageukstw.org.uk
Further information
Related pages on our website