Get a free home energy check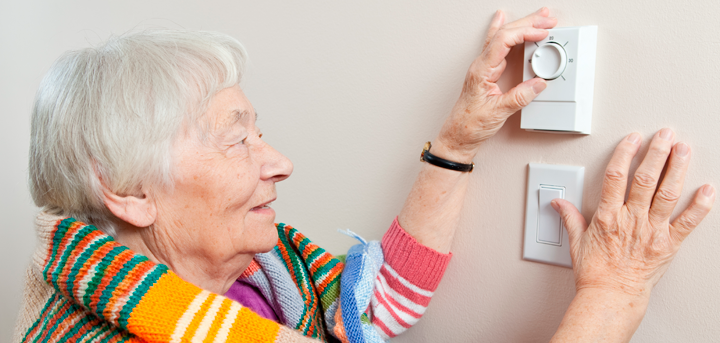 Published on 22 August 2019 11:38 AM
Age UK Shropshire Telford & Wrekin has again been successful in securing funding to offer free and impartial home energy checks for older people living in Shropshire.
Keeping warm in the colder months is a huge issue for many homeowners who live in Shropshire. Many of them live in poorly insulated houses that are not on the main gas grid and are therefore expensive to heat. Shockingly around 300 older people die every winter in Shropshire from cold-related causes.
Because of this, Age UK Shropshire Telford & Wrekin have teamed up with Marches Energy Agency to deliver our free home energy check service. We're not trying to sell you anything, the one hour visit offers you impartial advice to make your home warmer and could save you money on heating bills.
Heather Osborne, Chief Executive of Age UK Shropshire Telford & Wrekin, said: 'With temperatures plummeting to minus 11 in some parts of Shropshire last winter we are urging older people to think ahead and prepare their homes for the coming winter months.'
'This scheme is always very popular, I am delighted we have been able to secure the funding for a fourth year running to support older people to keep their homes warm. Last year we visited over 100 older people who were desperate for help to reduce their energy bills but didn't know where to turn, so please do pick up the phone and talk to us.'
If you're over 60 and would like a free Home Energy Check call Age UK Shropshire Telford & Wrekin on 01743 233 123.
Further information
Related pages on our website
Related pages on other websites