Welcome to the digital world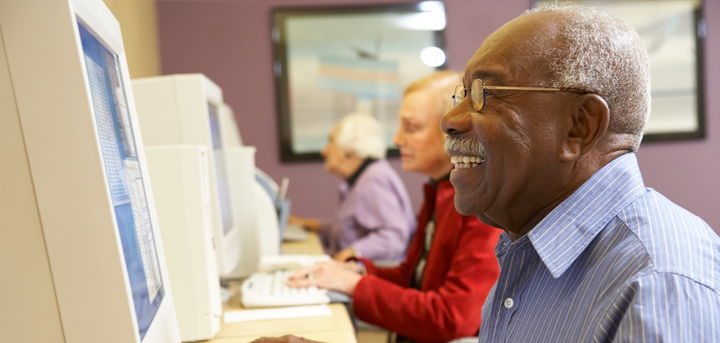 Published on 24 April 2019 02:36 PM
Age UK Shropshire Telford & Wrekin is launching a 12-week computer course for complete beginners to make today's digital world understandable and relevant.
The course, which starts on Wednesday 1 May in Telford, is designed for older people who would like to learn some basic IT skills such as how to use a computer, mouse and keyboard, safely use the internet and send and receive emails.
Microsoft certified IT professional Andy Craddock, will teach the course at the computer suite at Brookside Community Centre. Attendees will be encouraged to bring along their own devices such as mobile phones, iPads and tablets for advice about their set up and use.
Heather Osborne, Chief Executive of Age UK Shropshire Telford & Wrekin, said: 'Use of IT and the internet has become an essential part of our everyday lives, with many services, including the NHS, going online. We are delighted to be able to offer this course, specifically designed for older people, providing a relaxed and informal opportunity to become more familiar with the digital world whilst developing new skills and learning how to use IT and the internet safely.'
The classes cost £6 per week or £66 for a course of 12, with tea and coffee included. Places are limited so we advise early booking. For further information or to book onto the course, please contact Diane or Pam on 01952 201 803 or email telford.enquiries@ageukstw.org.uk
Further information
Related pages on our website