Blankets donated to older people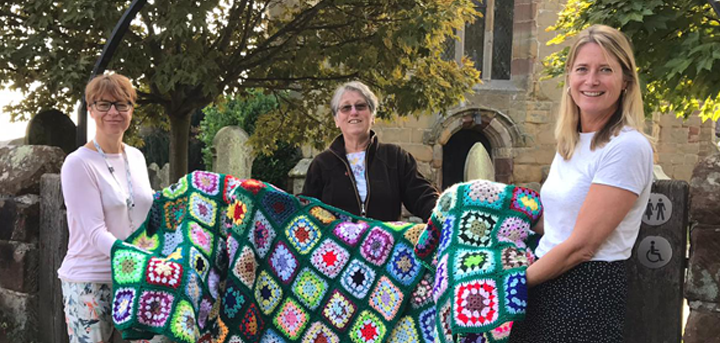 Published on 24 September 2020 12:45 PM
Members of Age UK Shropshire Telford & Wrekin day centres and dementia support groups will get to enjoy some lovely blankets thanks to the talented members of the Loppington social knitting and crocheting group, 'Needles and Pins'.
The small group, with around eight members, meet weekly to produce wonderful hand crafted items. They originally knitted the blankets for the Church Festival at St Michael and All Angels in Loppington but once the festival had finished the group decided to donate the blankets to benefit local older people.
Margaret Stokes, a member of Needles and Pins, said: 'We wanted to donate these blankets to the community and we felt Age UK Shropshire Telford & Wrekin was a deserving cause. I am delighted that the charity can use them for their members.'
Emma Wilde, senior day services coordinator at Age UK Shropshire Telford & Wrekin, said: 'These blankets are truly beautiful, hand crafted items and we will certainly be able to put them to good use in our day centres and dementia services once they resume. I am very grateful to the members of the Loppington knitting and crochet group for their generosity.'
If you need some help or support from Age UK Shropshire Telford & Wrekin call us on 01743 233 123, leave a message with your name and telephone number and we'll return your call as soon as we are able.