Fighting through the floods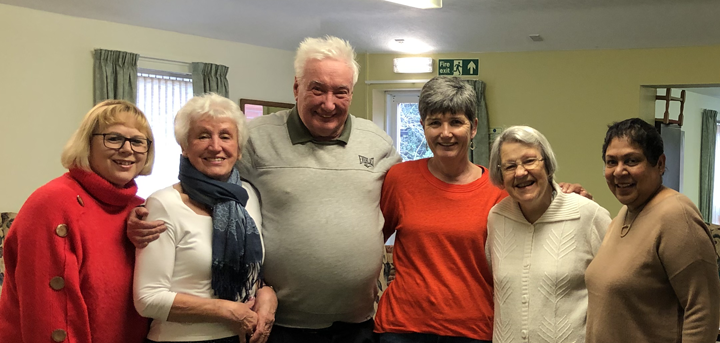 Published on 03 March 2020 12:06 PM
Older people in flood-hit Shrewsbury have sent a message of thanks to staff and volunteers battling to keep Age UK Shropshire Telford & Wrekin services running.
Our network of day centres across Shropshire and Telford & Wrekin continues to welcome people despite the difficulties caused by the flooding.
Isabel Rice, 87, attends an Age UK Shropshire Telford & Wrekin day centre in Seabury Close, near to flood-affected Coleham, said: 'I'm so delighted you are still running because this is the only day I go out. I live down by the river on the old football ground and it's been absolutely terrible. I feel so sorry for all the people affected.'
Edith Page, 92, added: 'I think your staff and volunteers are wonderful, all of them. They have been looking after us so well through this, as they always do.'
For Sue Tonkin, one of our day centre organisers, it has been business as usual: 'All our members have been very concerned for those affected and tell all the stories of the floods years ago.'
'They're just pleased we have been able to keep going. One lady rang to see if we were cancelling and she was so thrilled she would still get to see everyone. For many older people, a visit to a day centre is the only time they socialise each week.'
Volunteer Pippa Gimbert has flood memories of her own: 'I remember in 1998 and 2000 having to go to work walking over the planks. The latest floods have been very worrying for everyone at the day centre because of the impact. You can feel a bit helpless and isolated, especially if you don't drive.'
If you are worried about an older friend, neighbour or family member you can read our flood advice here.
Further information
Related pages on our website