Packs of Christmas cheer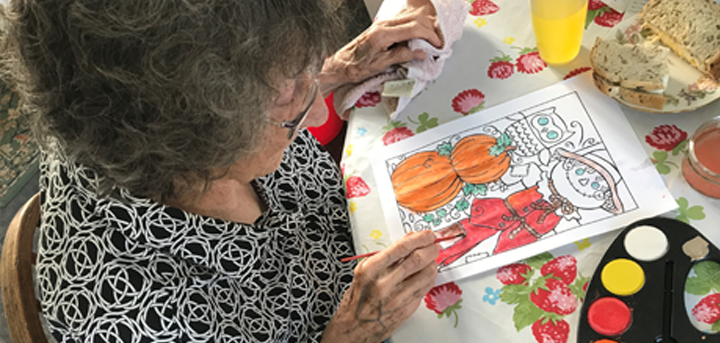 Published on 16 November 2020 03:08 PM
Since March, Age UK Shropshire Telford & Wrekin have been sending monthly themed activity packs funded by the Coop Community Fund to our day centre members and dementia support groups.
Gladys, who would normally attend St. Martin's day centre in Oswestry, has enjoyed the activity packs, particularly last month; singing along to song sheets and even joining in the online quiz with her daughters.
With Christmas on its way and now a new lockdown, staff and volunteers are preparing their next Christmas themed activity pack to post and email to local older people in the hope to boost their spirits during this difficult time.
Age UK Shropshire Telford & Wrekin would like to thank the Loppington Knitters group who have generously hand made over 200 beautifully designed Christmas coasters as a little gift for all the older people who receive the festive packs.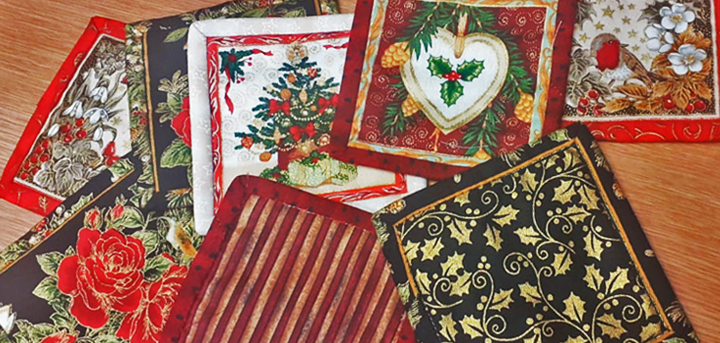 Heather Osborne, Chief Executive of Age UK Shropshire Telford & Wrekin, said: 'Our staff and volunteers are always keeping the needs of older people at the forefront of their minds. The activity packs are a great way of providing opportunities for people like Gladys to partake in shared activities. It's important to maintain daily hobbies and activities to help mental wellbeing. We really hope the activities we have sent will offer some support during this difficult time.'
If you need some help or support from Age UK Shropshire Telford & Wrekin call us on 01743 233 123, leave a message with your name and telephone number and we'll return your call as soon as we are able.