Supporting older people during the pandemic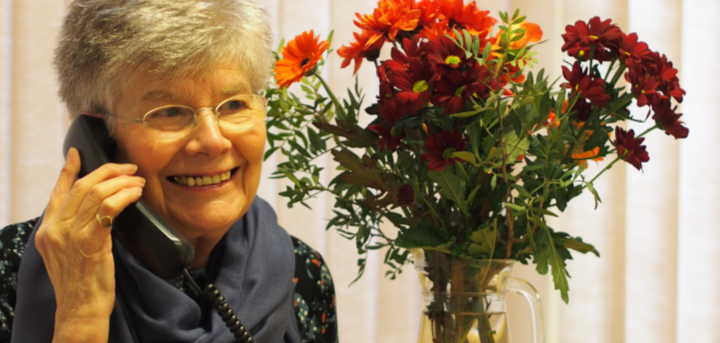 Published on 23 April 2020 05:13 PM
During the difficulties caused by the coronavirus pandemic, Age UK Shropshire Telford & Wrekin continue to support vulnerable local older people, their families and carers.
Volunteers from our 37 day centres are calling almost 500 day centre members, sometimes several times a week in the case of the most socially isolated, to provide welcome contact and alleviate their loneliness. Our dementia support team are in regular contact with the carers that attend their groups too, checking on their wellbeing and offering them much needed support.
Our befriending volunteers and telephone buddies are continuing to combat loneliness as well, calling over 350 older people every week for a chat to make sure that they're okay.
The emergency shopping service we launched to help those unable to shop for themselves continues to receive referrals, with over 80 percent receiving support directly from Age UK Shropshire Telford & Wrekin.
Our care navigators and care coordinators continue to receive numerous referrals from their GP practices, and between them have made over 200 phone calls to patients in the past few weeks. Many patients have been anxious and have really appreciated the contact we've provided.
Our information and advice team and our benefits advice team continue to support people by telephone and our reception service continues to respond to telephone and email enquiries coming into our Shrewsbury office.
Unfortunately, our charity shops in Oswestry and Wellington remain closed, depriving us of a much-needed source of income in these difficult times. That's why we need your help to support those most in need and keep our vital services operating. Please donate whatever amount you can to our coronavirus emergency appeal and make a difference to the lives of older people in your neighbourhood.