Tee-time treats charity cookbook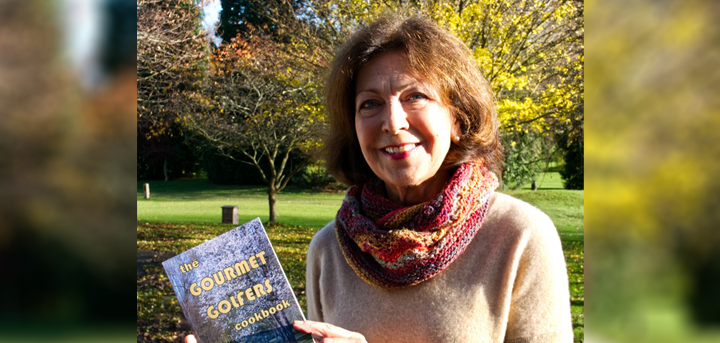 Published on 26 November 2020 09:40 AM
Thanks to an idea by Lady Vice Captain Carrie Lees, members of Bridgnorth Golf Club have released 'The Gourmet Golfers Cookbook' just in time for Christmas to raise funds for charity.
Members of the club have been unable to play or organise fundraising events due to lockdown, but Carrie and a team of three helpers used that time to create and produce a recipe book, the profits from which will be divided between a trio of charities, including Carrie's choice for her year in office: Age UK Shropshire Telford & Wrekin.
Over 50 members contributed their favourite recipes to The Gourmet Golfers Cookbook which has 148 pages and boasts 110 recipes, with themed sections such as 'Snacks & Par-Tee nibbles', 'Go Fore the Green salads' and 'Sweet Spot puddings'; there is even a 19th hole Sand-gria!
Carrie said: 'I was first drawn to Age UK Shropshire Telford & Wrekin when I heard of the important work they do with people living with dementia, offering advice, support and respite breaks for families. My mother had dementia some years ago and I can fully appreciate the value that their help offers at such difficult and worrying times.'
Carrie has asked that her share of funds raised goes towards Age UK Shropshire Telford & Wrekin's 70th birthday Platinum Challenge appeal, which aims to support those living with dementia, reduce loneliness and provide information and advice.
The Men's Captain charity choice for his share of funds raised is children's charity iCan2 and Oak Farm, Ditton Priors.
Chief Executive, Heather Osborne said: 'We were delighted to hear that Carrie had chosen us to be her charity next year and thank Bridgnorth Golf Club for refusing to let the pandemic get in the way of their fundraising efforts. It's been a very difficult year for older people and the funds raised will help us continue to support them as we move through the pandemic.'
Carrie would also like to formally thank the 18 advertisers and her fellow Vice Captain Jez Wilson all of whose support made the project viable.
The Gourmet Golfers Cookbook is available now for just £10 plus postage and can be ordered by emailing Carrie at clees222@gmail.com. The book is on sale at Penny's Fine Foods in the Indoor Market in Bridgnorth and once lockdown restrictions have lifted it will be on sale at Bridgnorth Golf Club.