VE Day packs bring cheer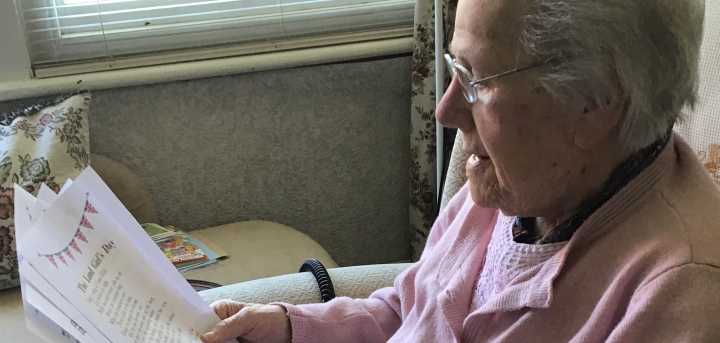 Published on 07 May 2020 04:18 PM
The day services team at Age UK Shropshire Telford & Wrekin have been generating ideas to help their clients with dementia during the lockdown.
With all the Age UK Shropshire Telford & Wrekin day centres and dementia support groups closed during the Coronavirus pandemic, our staff and volunteers are finding creative ways to engage with members and helping them keep socially involved and mentally active.
Themed activity packs are being posted and emailed to over 250 older people across Shropshire. The first of the packs sent out this week have a VE Day theme with a quiz, a word search, recipes, a colouring sheet and even a sing-a-long.
Susan Handley cares for her mum who is living with dementia. Both were delighted to receive the activity pack in the post. Susan said: 'Thank you for the VE Day pack that we received this morning, it was like a breath of fresh air.'
Heather Osborne, Chief Executive of Age UK Shropshire Telford & Wrekin, said: 'Our staff and volunteers have adjusted very quickly to the changes this pandemic has brought, always keeping the needs of older people at the forefront of their minds.'
'The activity packs are a great idea, providing opportunities to partake in shared activities and reminiscence, helping carers find alternative ways to engage with loved ones living with dementia. It's important for those living with dementia to keep the brain stimulated; maintaining daily hobbies and activities can certainly help mental wellbeing. We really hope the activities we have sent will offer some support during this difficult time.'
Emergency appeal
We are supporting worried and isolated older people during the coronavirus outbreak. Please donate to our emergency fundraising appeal to help those most in need and keep our vital services operating.