BIG Dinner Party ready to reduce loneliness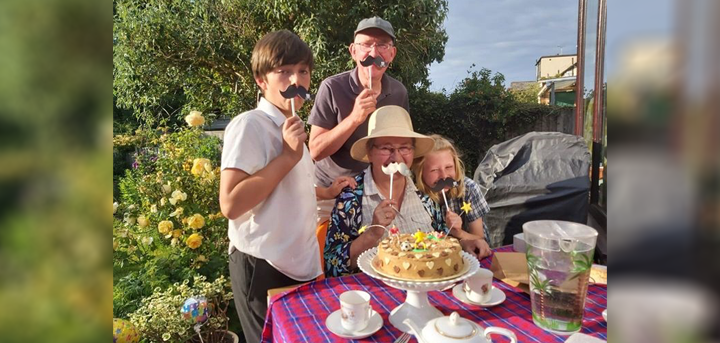 Published on 07 July 2021 10:34 AM
On Saturday 10 July Age UK Shropshire Telford & Wrekin are inviting you to host a get together with your loved ones whilst raising money to reduce loneliness among older people.
You will be joining many households across the county in an evening of synchronised dinner parties. If you sign up to host an event you will receive a free pack in the post with a quiz, invitations for your guests and some other party items.
Whether you plan to host a lavish dinner party, afternoon tea in your garden, a simple BBQ, a one pot supper or even a take away; get together with friends, family or your neighbours and sign up to the BIG Dinner Party to raise money to support older people in your community.
We have all experienced a feeling of being lonely and isolated at some point during lockdown, but we mustn't forget that isolation is normal for many older people. You can help tackle this problem by hosting a BIG Dinner Party and encouraging your guests to donate to Age UK Shropshire Telford & Wrekin.
Catherine McCloy, Head of Income Generation at Age UK Shropshire Telford & Wrekin said: 'The pandemic has had a devastating impact on the lives of older people, with many older people feeling extremely lonely during lockdown and turning to us for support. We want to help more older people who have no-one else to turn to, but we need to raise funds to do so. The BIG Dinner Party is a fun way to raise money whilst spending time with loved ones, something that many older people won't be doing on Saturday night, many of whom will be spending it alone.'
Sign up to the BIG Dinner Party by emailing fundraising@ageukstw.org.uk and donate at https://justgiving.com/campaign/BIGDinnerParty
Please observe the Government guidance concerning the roadmap out of lockdown, adhering to the restrictions and limitations on the numbers of people for gatherings inside or outside your home.