Could you be a friend to a person living with dementia?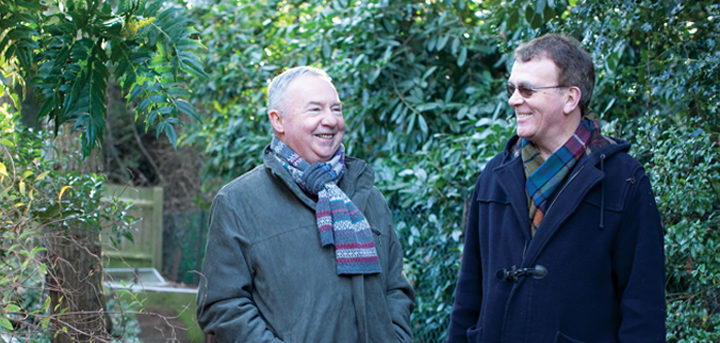 Published on 21 June 2021 03:21 PM
Let's Talk is a new Age UK Shropshire Telford & Wrekin project to help reduce the isolation and loneliness that some people with dementia can experience.
The Shropshire project offers people with a diagnosis of dementia either a weekly chat over the phone or a weekly walk in their local area, matching them with volunteers so they might share the same interests, vocation, and live in the same area.
A recent match between a volunteer and a gentleman with dementia saw them enjoying a walk around their local town, with the gentleman talking about old haunts and family upbringing, whilst both enjoyed the fresh air and exercise. The daughter of the gentleman said: 'Dad had a lovely time and Mum appreciated the break, but also she was super pleased that Dad had a chance to talk to someone and get out of the house for air and exercise.'
To help us support more people with a diagnosis of dementia we are looking for volunteers who are passionate about helping people with dementia to have a better quality of life. We provide Dementia Communication training and walking guidelines and every volunteer will have the opportunity to become a Dementia Friend. Ongoing support will be given by Age UK Shropshire Telford & Wrekin staff.
If you'd like to get involved or would like some more information, call Emma Wilde at Age UK Shropshire Telford & Wrekin for a chat on 01743 233 123 or email us at enquiries@ageukstw.org.uk