Thank you for your support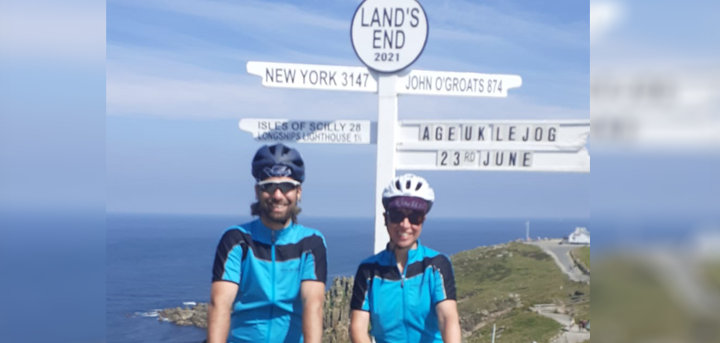 Published on 20 July 2021 11:49 AM
After finishing their epic cycle ride from Lands End to John O'Groats, Emma and Dean wanted to say thank you to everyone who supported them during their journey.
It is with great pleasure that I can tell you that Dean, my ride partner, and I successfully completed our cycle ride across Britain from the most westerly point in Cornwall to the most northerly point in Scotland, all in aid of Age UK Shropshire Telford & Wrekin.
It took us 12 days, as planned, with approximately 80 miles of cycling a day. Our most surprising day was our second day from Camelford to Taunton where we cycled 103 miles with nearly 7000ft of climbing, saying that, my legs could have done more cycling that day, I was still in the honeymoon period!
Our journey took us along the sea front in Penzance, along quiet country lanes, up challenging bridleways, copious amounts of hills, although none of the hills were beyond us, surprisingly! The scenery into Scotland was terrific with much of the route off-road.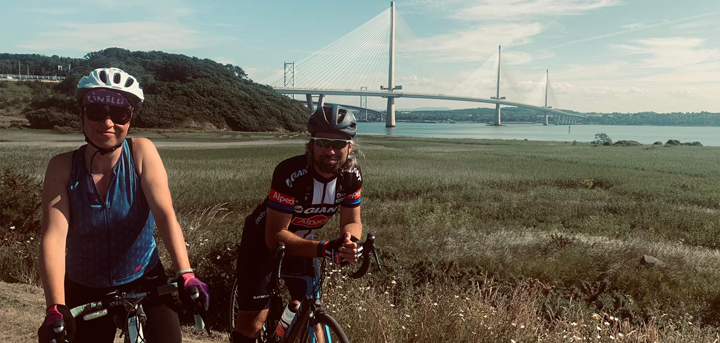 Of course, we couldn't have done any of this without a whole team of people: my family who gave me their blessing to leave them for a fortnight, colleagues from Age UK Shropshire Telford & Wrekin who helped us with our promotion and were very supportive along the route ensuring our safety as well as providing lots of encouragement, a team of nine drivers who drove the van 'Bob LEJOG' and supported us along different parts of the route, making sure we were fed and watered each day as well as setting up camp at night when required, friends who popped up to Edinburgh to support us and who fed us extremely well, and all of our donators who have been incredibly generous.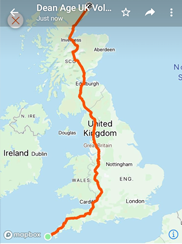 Arriving into John O'Groats was really special although the weather had been against us all day, rain, wind and thick fog (the rest of our trip was warm and dry). We were welcomed in by my son, Tom, who was our driver for the last three days, a couple of friends, and Heather, the Chief Executive of Age UK Shropshire Telford & Wrekin, had organised a bagpiper to play especially for us. How special!
To date, the total is around £12,000 which is unbelievable, particularly as we aimed to raise so much less. So, this message comes with a huge THANK YOU to you for donating to Age UK Shropshire Telford & Wrekin's Platinum Appeal, where the money will be spent on reducing loneliness and isolation, supporting people with dementia and providing information and advice.
I am asked what were the most difficult parts, probably being away from my family for so long, the sheer exhaustion after day one with self-doubts, my sore hands that could not get comfortable and still hurt a week later. But of course, all the difficult times are totally outweighed by the positive: the amount of amazing support we received each day of utter faith that we would complete this challenge, reaching 45 mph on a downhill, surveying the beauty of our country by bike, our drivers who provided a great distraction to the days pedalling, raising so much money, riding into Uffington near Shrewsbury to masses of people applauding us, this was very overwhelming. But ultimately feeling proud of myself that I achieved this challenging cycle ride for a very special charity.
Thanks again for your lovely support.
Emma and Dean x