Local day centre needs your help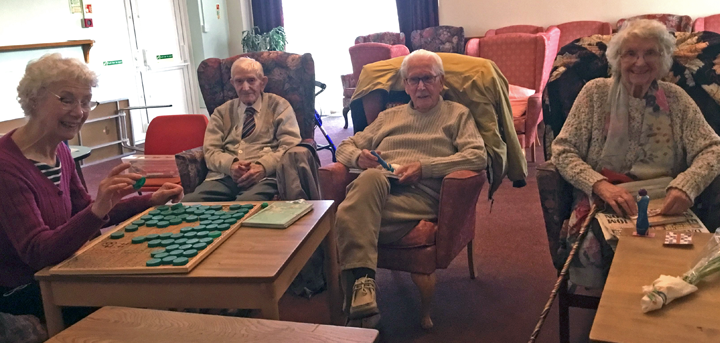 Published on 30 March 2022 11:01 AM
Members of Greenacres day centre in Shrewsbury are appealing for volunteers to help provide a lovely day once a week for older people in the surrounding area.
Greenacres day centre meets every Wednesday, 10.00am-3.00pm at the Greenacres Community Room, Corbett Close in Harlescott. Volunteers arrive a little earlier to set up and welcome members as they arrive. Helpers make and serve drinks and a hot two course lunch, wash up, help with a range of social activities, and chat to members.
Volunteer organiser for the Greenacres day centre, Elizabeth Baldwin said: 'Our day centre is a lovely place where people meet for companionship, enjoy a meal together and have some fun. They have all said they feel so welcomed and look forward to attending every week.'
Heather Osborne, Chief Executive of Age UK Shropshire Telford & Wrekin, said: 'Our day centres can be a lifeline for many older people, especially those who live in relative isolation. Social interaction, a hot meal, interesting activities and outings are all provided by volunteers, who make a real difference to the lives of older people.'
If you can spare a few hours one day a week, are considering volunteering and want to visit the day centre before you decide, please contact our Volunteering team on 01743 233 123 or email volunteering@ageukstw.org.uk
Training and support will be provided by Age UK Shropshire Telford & Wrekin and out of pocket expenses are paid.