Marking Dementia Action Week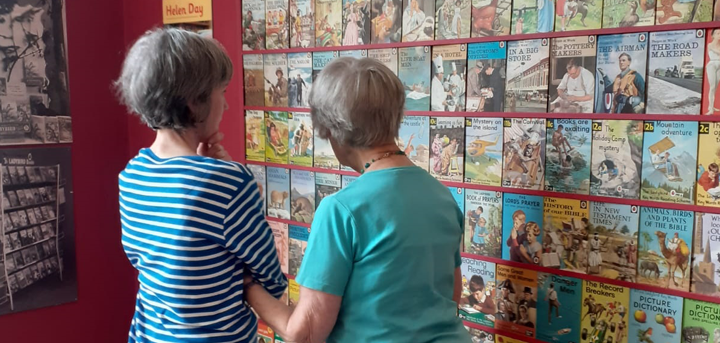 Published on 19 May 2022 10:12 AM
This Dementia Action Week, Age UK Shropshire Telford & Wrekin joined with Shrewsbury Museum & Art Gallery to welcome older people to afternoon tea and an opportunity to explore the Wonderful World of Ladybird Book Artists exhibition.
Over 30 people attended the event and enjoyed a wonderful reminiscence session, with a talk from the artists who illustrated the Ladybird books, followed by tea and cake on the museum balcony.
Emma Wilde, Manager of Wellbeing Services for Age UK Shropshire Telford & Wrekin said: 'It was a delight to see everyone enjoying the exhibition and spending time reminiscing over the Ladybird books they used to read. We thank the Shrewsbury Museum & Art Gallery for helping us with this event and help us raise awareness for Dementia Action Week and the important work we do to help people living with dementia and their carers.'
This dementia friendly event was organised to mark Dementia Action Week, which runs from 16-22 May, to help raise awareness for those living with dementia and encouraging those who are concerned they or a loved one may be experiencing signs of dementia, to seek support.
For more information on future events or our dementia services call Age UK Shropshire Telford & Wrekin on 01743 233 123.
Further information
Related pages on our website