Birmingham Business Park extends partnership for a third year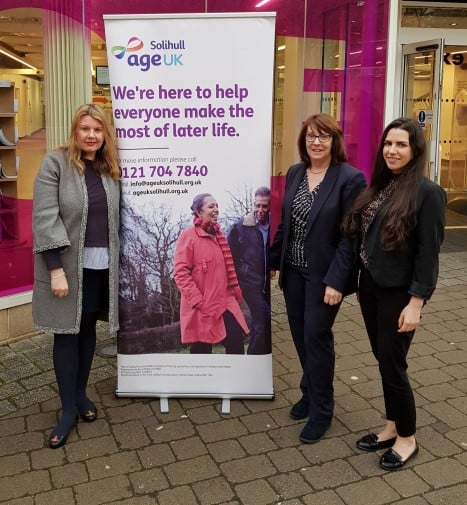 Published on 09 June 2020 03:21 PM
We were voted as Birmingham Business Parks charity partner for 2019 and 2020, and, as activities are currently limited due to the coronavirus crisis, the park has announced that the partnership will continue for a third year until the end of 2021.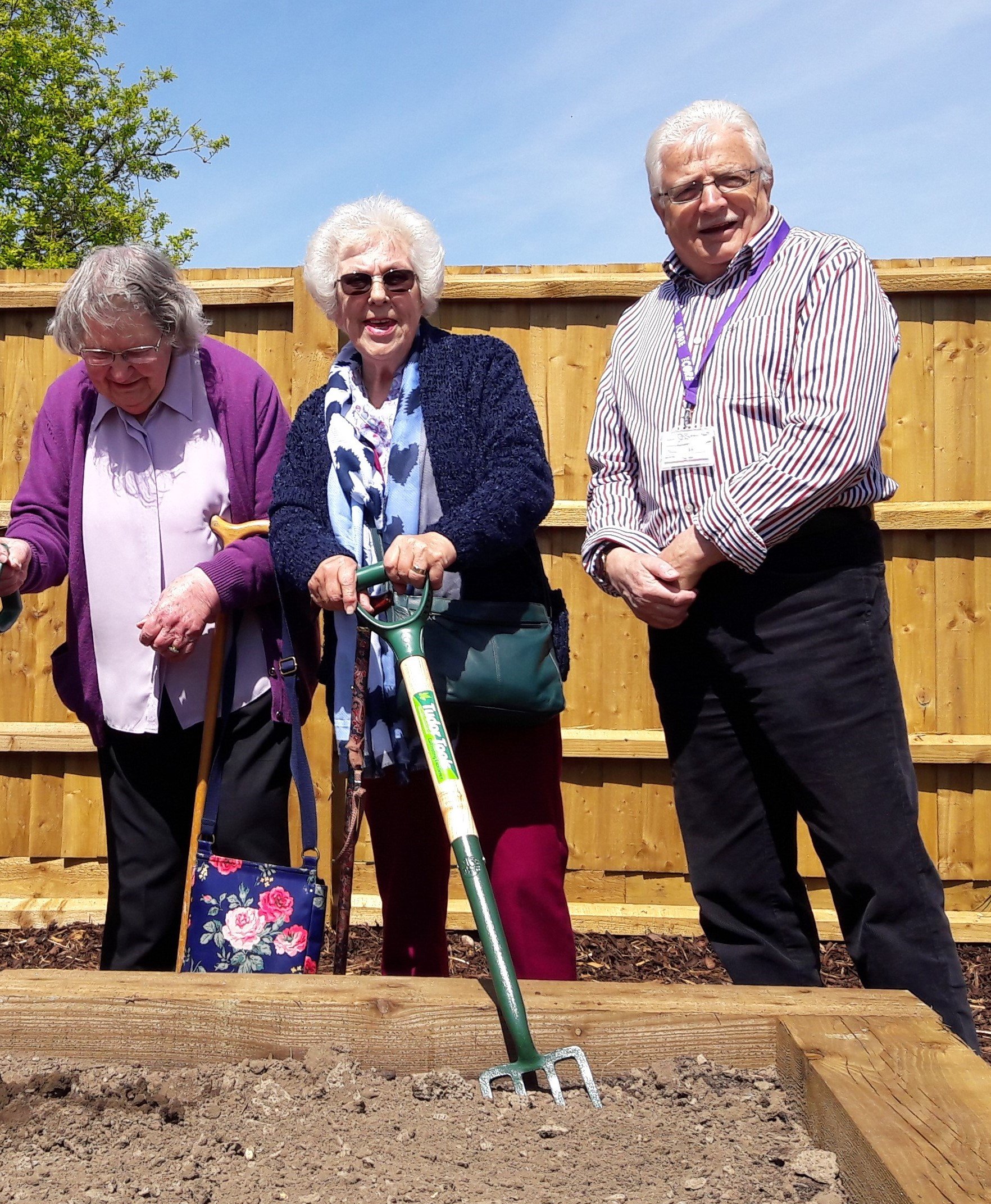 The Business Park, which is home to over 150 companies and 10,000 employees, has supported Age UK Solihull with several activities and events since the start of 2019. These include collecting food, Easter eggs and Christmas gifts for our clients, dedicating two allotment beds (right) for green-fingered older people to tend and take home the produce, hosting an Easter-basket making workshop, a festive wreath-making workshop and a Christmas Carol event, and taking part in our 'Slip Into Slippers' campaign for International Day of Older Persons. Our Fundraising team has also been welcomed to promote the charity at various events on the park, including a 'Grease' Movie Day and a Wimbledon event last year, and an upcoming movie day in September 2020.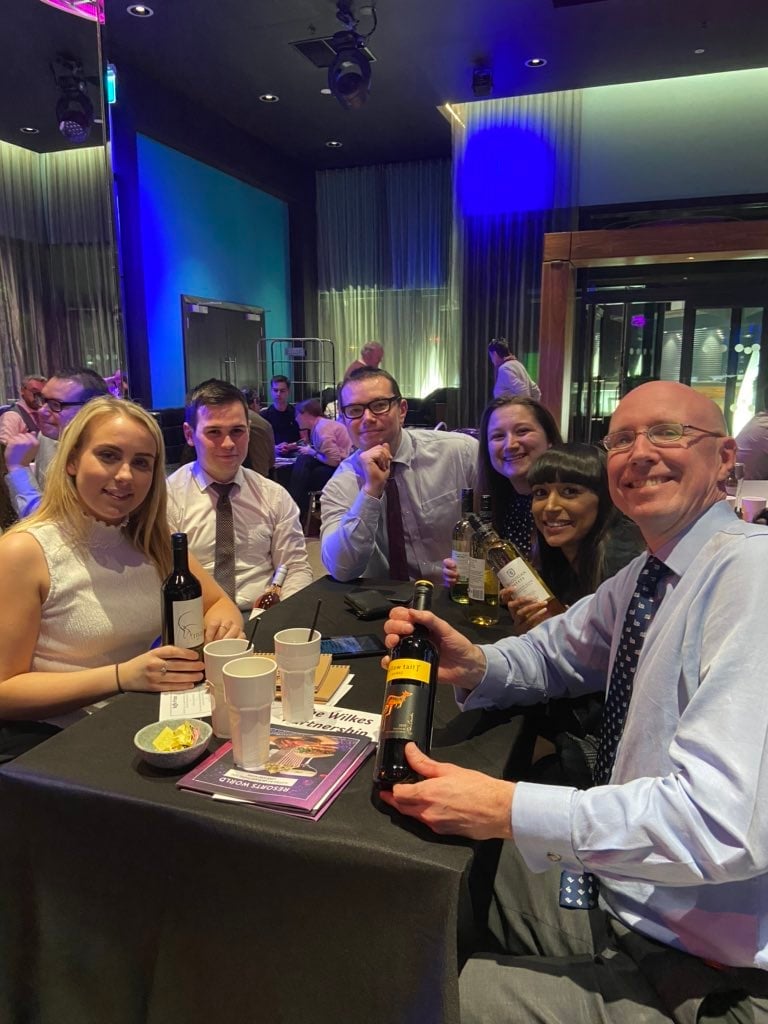 The most recent event was a Smartphone Quiz Night at Resorts World which took place at the beginning of March 2020 (left). Birmingham Business Park and Resorts World both sponsored the event and several companies based on the park entered teams, helping to raise over £2,000. Lockdown ensued just a couple of weeks after this, meaning that upcoming events including a St George's Day Walk around the park, three bike races and another Smartphone Quiz Night, needed to be rearranged.
However, the Business Park has continued to offer support throughout the crisis. Donations of food were stepped up to help keep our emergency food bank in stock, companies based on the park have offered volunteering and financial support, including IMI plc who made a donation of £250, and the Business Park is also sponsoring an Online Quiz Night on Thursday 11 June.
As fundraising opportunities are still currently limited, Birmingham Business Park have announced that the partnership will continue until the end of 2021 so that they can continue to raise much-needed funds for Age UK Solihull.
Lorraine Hart, Fundraising Manager, said, "We are so grateful for the support of Birmingham Business Park, both before and during the coronavirus crisis. We have built a great partnership during 2019/20 and we're looking forward to developing it even further next year. Our services have been in more demand than ever during the coronavirus pandemic - we saw a 353% increase in calls in and out of our main phoneline during the first six weeks of lockdown – but our fundraising stream has been limited as our shops have had to close and events have been cancelled.
"The activities and events we've held in collaboration with the park have not only raised vital funds for us as a charity but have also directly involved some of our clients. Linking up with the park has also helped to promote the great work that the charity does for local older people amongst the businesses on the site, many of whom will have family members who may need our support."
Liz Allister, Park Development Manager at Birmingham Business Park said, "Birmingham Business Park are delighted to support Age UK Solihull for a third year to the end of 2021. In these unprecedented challenging times charities have struggled and many of the events in our busy BBP calendar have been cancelled or rescheduled due to the Covid 19 pandemic. It is only right we continue to support such a worthwhile and local charity."