Our PSI classes are changing lives for older people in Solihull
Published on 07 July 2021 02:37 PM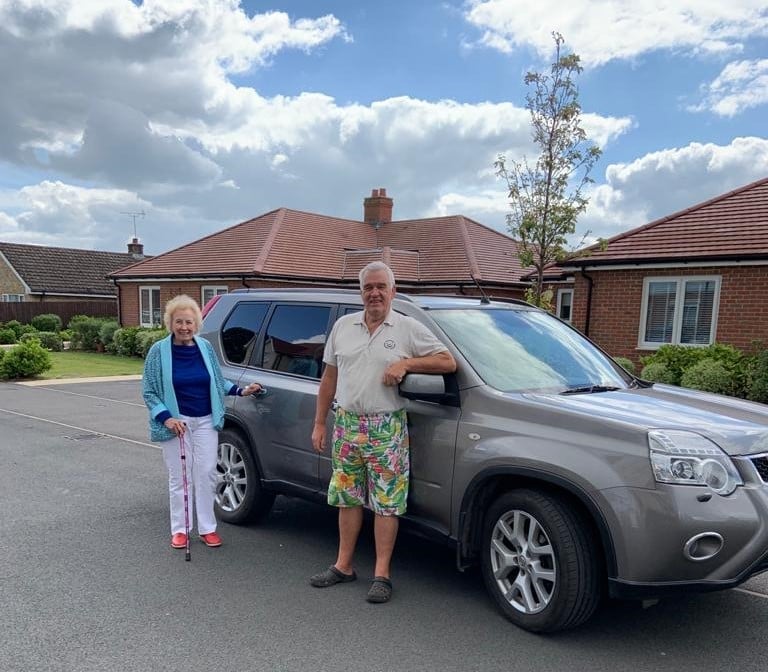 Shirley had spent years struggling to walk, with many falls, fractured bones, pain and an overall fear of falling. She would cling on to furniture and found it hard to carry anything.
Her GP then encouraged her to join Age UK Solihull's Postural Stability Instruction (PSI) Programme where she was given a tailored set of exercises, along with weekly telephone support and virtual exercise videos.
Shirley has been delighted with the results, telling us: "I have come on in leaps and bounds and my daughters cannot believe the difference you have made. You gave me confidence that I would get there and now I feel that life is worth living and for a long time I had not felt like that."
Shirley is now looking forward to the classes starting up in person, which is planned for August 2nd 2021.
The PSI Programme, funded by NHS Birmingham and Solihull Clinical Commissioning Group and run by Age UK Solihull, has been transforming the lives of older people for years, and faced a major challenge during the pandemic with many isolated older people needing help.
PSI Manager, Angela Liatis, says: "We've been pleased to help clients with our virtual classes and phone support during the lockdowns, but we know it will be even better when our face-to-face classes resume. People love coming to meet others, to see the instructors and to make sure they are doing the exercises correctly. We're all really keen to start up again in August."
The impact of the exercise classes is seen clearly in the outstanding results - we have found that there is an 87% reduction in future falls for older people completing the 20-week programme. However, in order to run the classes, we need more volunteers like Shirley's Volunteer Driver, John, to transport the clients in their cars. With the new coronavirus guidelines, volunteers can only take one client in their car, and they need to wear masks and have the car windows open.
Volunteer Manager, Catherine Gulati, is keen to hear from anyone who is interested in helping out. "Volunteers need to be available once a week to take a client from their home to the exercise class at Renewal Christian Centre off Lode Lane, B91 2JY. The class takes an hour, during which time the volunteers can sit together inside or outside. Many of our drivers have been helping out for years, and it's a great, supportive team."
Anyone interested in volunteering on either Monday or Thursday mornings or Wednesday afternoons can email Catherine at volunteering@ageuksolihull.org.uk or phone 07397 718455.