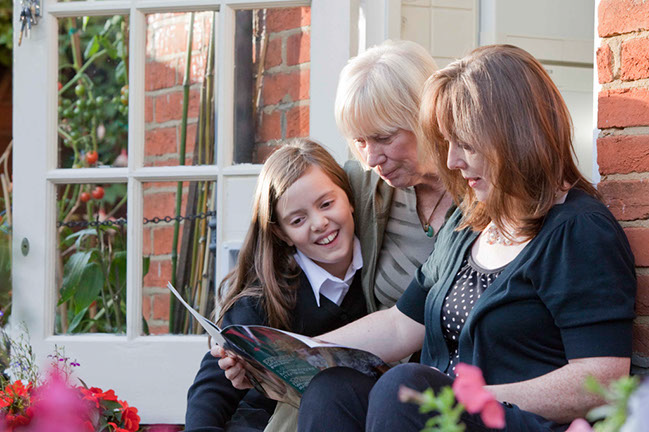 Making a donation in memory of a loved one is a wonderful way to celebrate their life. It's a positive way to help make their memory last and to support Age UK Solihull's work to make life better for older people.
In Memory Collection
If you are organising a collection at a funeral or a memorial service, you may wish to ask friends and relatives of your loved one to make a donation to Age UK Solihull. Cash or cheques can be sent to us at The Core, Central Library Building, Homer Road, Solihull, B91 3RG. Please include your name and address, and the name of the person you are donating in memory of, so we can send a thank you letter in receipt of donation.
JustGiving Memory Page
This is a simple way to raise money online to remember a loved one. When you make an in-memory page, a collection page is automatically created, bringing together all the funds raised in memory of one person and acting as a lasting legacy.
Online Tribute Fund
You may wish to set up an online tribute page on a site such as Much Loved. You can do many things with a tribute page, including posting stories, sharing favourite pictures and memories, make a donation or use the page for events and fundraising. As everything is stored centrally everyone can access it at any time. A tribute also shows the total raised in your loved one's name, so that everyone who has contributed can see what they have achieved.
Regular Donation
You can join our Age Angels scheme and set up a regular gift to support our work and continue your loved one's legacy. Your gift could be any size and you can donate in memory of your loved one either monthly, quarterly or annually.