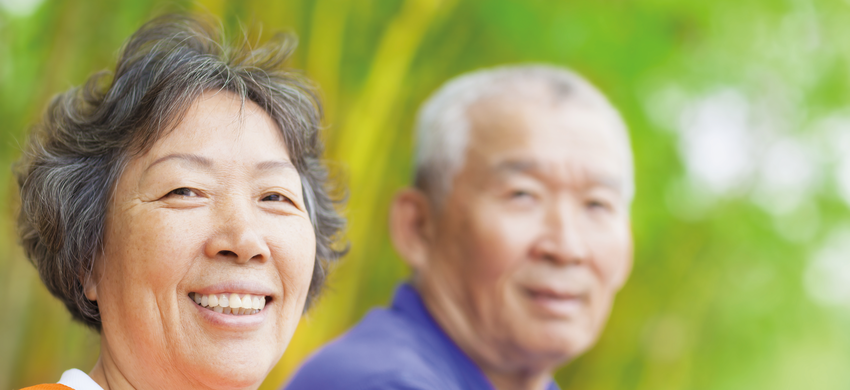 Please donate to support our vital services
Age UK Solihull needs your help to support older people in Solihull.
We're determined to continue to be there for older people who need our help and especially those who have no one else to turn to. And with your support, we can.
If you are able to, please help us by making a donation. All the money raised for Age UK Solihull stays in Solihull to help older and vulnerable people across the borough.
Donate by cash, cheque or card

You can donate by cash or a cheque made payable to Age UK Solihull and pop in or send to:

Age UK Solihull, The Core, Central Library Building, Homer Road, Solihull, B91 3RG

If you would like to donate via credit or debit card, please call us on 0121 704 7840.

Lines open 9:00am and 4.30pm, Monday to Friday.

Donate online

JustGiving enables you to make regular monthly donations, one-off donations or even create your own fundraising page for an event you are planning, all at the click of a button. Supporting local older people couldn't be easier.

If you would like to donate online via bank transfer, please call 0121 704 7842 or email events@ageuksolihull.org.uk
Donate by text

Want to donate but have no spare change? No problem! With Donr, you can text and donate up to £20 to Age UK Solihull. It is as simple as that!

You will be charged at your standard network rate and the amount you choose to donate will be charged to your phone bill (or deducted from your 'pay as you go' credit).

If you're interested in supporting Age UK Solihull in this way, text AGESOL followed by the amount you want to give, e.g. £2, £5, £10 or £20 to 70085.

For example, texting: AGESOL £10 to 70085, would give a £10 donation to Age UK Solihull.

Donate on social media

Look for the 'Donate' button on our Facebook page, and on some of our Facebook posts.

You can also create your own fundraiser on Facebook by clicking here. This could be a birthday or Christmas fundraiser where you ask your friends to donate instead of buying you presents or cards, or you may wish to set one up after we have helped you or a loved one.

It is also possible to raise donations through Instagram stories. Simply tap the 'donation' sticker when creating a story, and select Age UK Solihull. Don't forget to name your fundraiser, mention the fact that we are a local charity and tell people why this cause is important to you!

We get to keep 100% of donations made through Facebook and Instagram so it is a great way of helping us support even more people in Solihull.
Donate in memory

We are very grateful to the friends and family who encourage fellow mourners to donate to Age UK Solihull in memory of a loved one, to help us support older and vulnerable people in the Solihull borough for years to come.

Leave a gift in your will

Remembering Age UK Solihull in your will enables us to provide advice, support and companionship for future generations of Solihull. You can leave as little as 1%, meaning the remaining 99% can still be left to those closest to you. Every gift in every Will, no matter how large or small, makes a difference.
Help raise even more for Age UK Solihull
If you are a tax payer, you can complete an online Gift Aid form and your donation can be increased by 25% by the government, at no extra cost to you.
Alternatively, you can download and print a paper copy of our Gift Aid Form:
If you have any queries about donations, please contact us on 0121 704 7842 or email events@ageuksolihull.org.uk
Thank you for your kind support.