Staff running the Mercer Surrey Half Marathon
Published on 20 February 2018 12:34 PM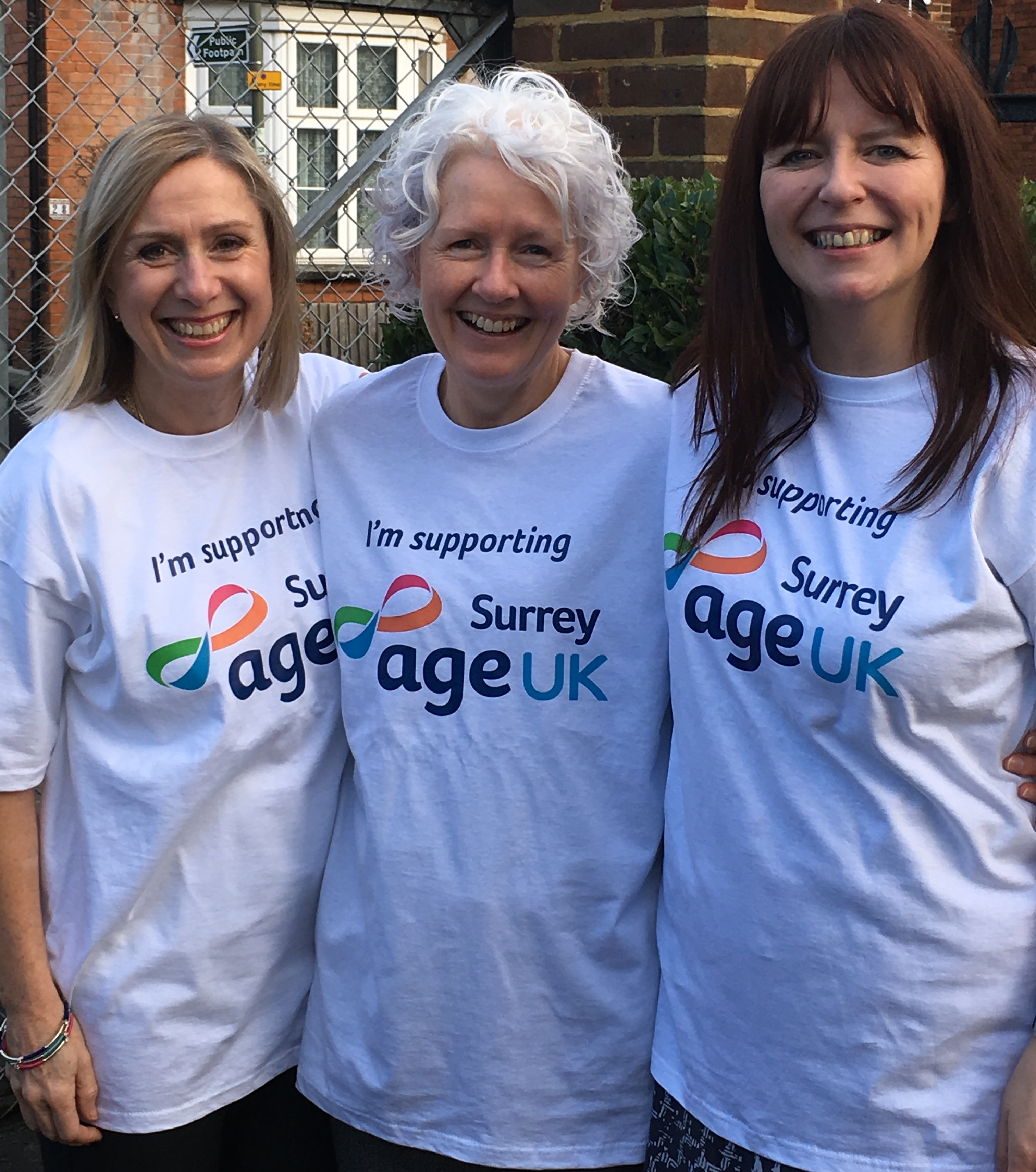 Who are the Rex House Runners?
The Rex House Runners are enthusiastic and passionate staff of Age UK Surrey who work tirelessly to improve the lives of older people across Surrey. In January 2017 they started the 'Couch to 5k' training plan. Within just a couple of months they were running 5k in our lunch break.
Fast forward a year and not only do they feel energised, motivated, healthier, and closer as a team – they committed to running the Surrey Half Marathon to raise funds to support our work. It's a huge challenge for them (13.1 miles!!).
Hear from each of the runners below: (to show your support please follow this link: https://ageuksurrey.charitycheckout.co.uk/pf/rex-house-runners1
Jo Cooling – Making Connections Co-ordinator for Guildford + Waverley. I joined Age UK Surrey in 2015.
I ran a 10k race once! It was back in the 1980s when I was in my early 20's and I vowed never again. Last October some bright spark said we needed a challenge and here we are… The Surrey Half Marathon. I'm not a natural runner and now I'm in my 50s training is very hard but being part of the Rex House 'team' is keeping me motivated. We're supporting each other and are all determined to finish and raise money for Age UK Surrey.
Lesley Power – Volunteer Co-ordinator. I have been with Age UK Surrey for 6 years.
In the past I have done some 5k runs and one 10k run but this is the first attempt at a half marathon and with the support of Age UK Surrey and hopefully raising money for the charity I feel it is a worthwhile cause. Training is very hard and being over the age of 50 is a lot harder!
My 17 year old son Tiarnan Power is also running on behalf of the Charity.
Joanna Williams – Counselling Co-ordinator. I joined Age UK Surrey in October 2016.
I've dabbled in running on and off for the last few years but often struggle to stay motivated and keep it as part of my routine. Running as part of the Rex House 'team' has really helped me to keep going, and having the half marathon in sight with the goal of raising funds is even better! I love a challenge and I'm really proud of all of us for how we're pushing ourselves for a great cause.
John Insoll – Help at Home Manager
A steady trot best describes my running style – unfortunately, I am not a natural runner by any stretch of the imagination! I started running about a year ago in order to control my weight and whilst I haven't actually lost any weight, I haven't put any more on either! I run three to four times a week over a distance of about 5K, so 21K is certainly going to be a challenge, trust me!
My early morning running has not been without incident; I have been coerced into stopping on several occasions (literally run off the pavement) in order to provide directions to desperate courier drivers, seeking confirmation of their delivery address. I have also had to redirect road traffic after a minor car accident (the Police however, have still not discounted my lycra being a contributory factor!)
Appreciate your support!