Celebrate Older People's Day at our Fundraising Lunch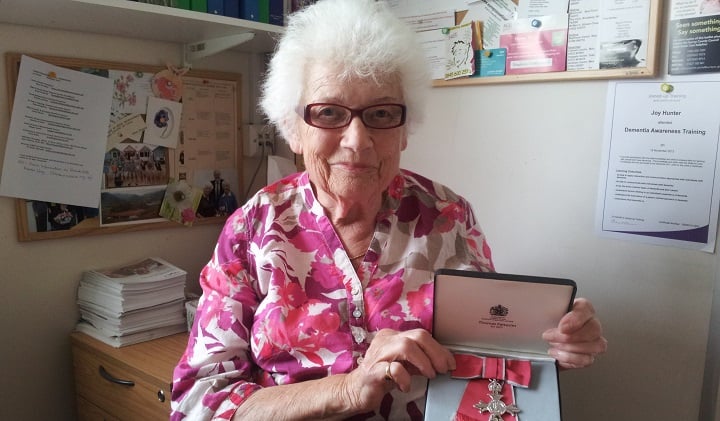 Published on 23 August 2019 01:48 PM
We are delighted to be hosting our first ever fundraising lunch on Tuesday 1st October, 12pm to celebrate International Older People's Day and help raise much-needed funds for Age UK Surrey.
Joy Hunter, MBE is our guest speaker. She has been associated with Age UK Surrey for many years and was awarded her MBE in 2013 for services to Age UK Surrey and charity. Joy has had a fascinating career, having been a Secretary in Winston Churchill's War Cabinet Office.
The restaurant is an unusual venue but highly recommended: The Clink High Down Restaurant at HMP High Down, High Down Lane, Sutton, SM2 5PJ. Visit https://theclinkcharity.org/restaurants/high-down for restaurant information and sample menus.
Tickets are £40 per head to include a two-course lunch, followed by tea and coffee and stories from Joy Hunter. Full information about security procedures will be sent prior to the event.
To book your place, please email enquiries@ageuksurrey.org.uk or call 01483 503414 by 16th September 2019.
If you cannot attend but would like to make a donation to Age UK Surrey, please visit: https://ageuksurrey.charitycheckout.co.uk/cf/fundraising-lunch
This year we need to raise £83,000 in voluntary income in order to support our services that help combat loneliness and social isolation and keep people independent and happy at home. Last year we supported over 8,000 people and our Information and Advice team enabled clients to claim £3 million in extra benefits.