Big Knit Update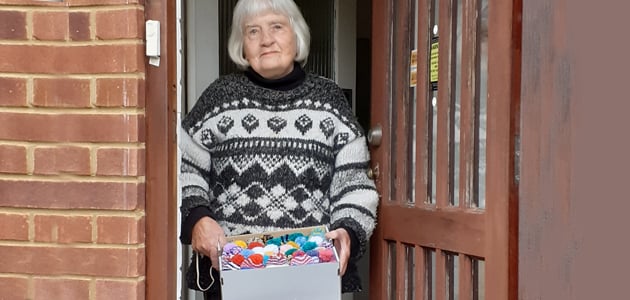 Published on 11 January 2021 04:21 PM
We are very pleased to let you know that 6,473 knitted hats have been boxed up and will be sent off to innocent this afternoon – from this we'll receive £1,618.25.
The Big Knit, as you might know, is the campaign that Age UK Surrey runs in partnership with innocent drinks where we ask you to knit little woolly hats which then go onto the top of the innocent smoothie drinks. For every smoothie with a hat sold, Age UK Surrey receives 25p, so we really need your help to produce lots of colourful and fun hats!
Thanks to everyone who's helped to promote The Big Knit to friends, clients, family or if you've knitted hats yourself. Please keep going as we still need 13,527 to reach our final target of 20,000 hats by October!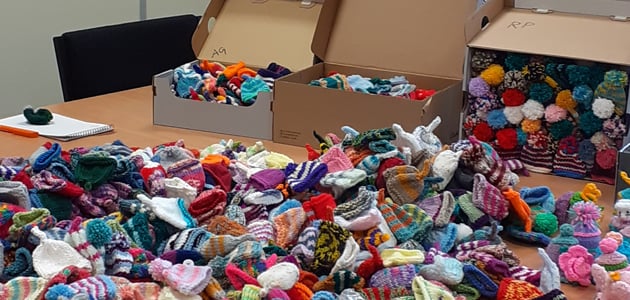 Our regular knitters love being involved – one of them provided us with 2,500 and she aims to have another 1,000 by the October deadline. It's a very popular activity for many older ladies (we only have one man on our list) especially at the moment as they're not going out.
The patterns are on our website if you can think of anyone who might like to take up knitting as a new hobby for 2021: https://www.ageuk.org.uk/surrey/get-involved/big-knit/