Tablet Loan Scheme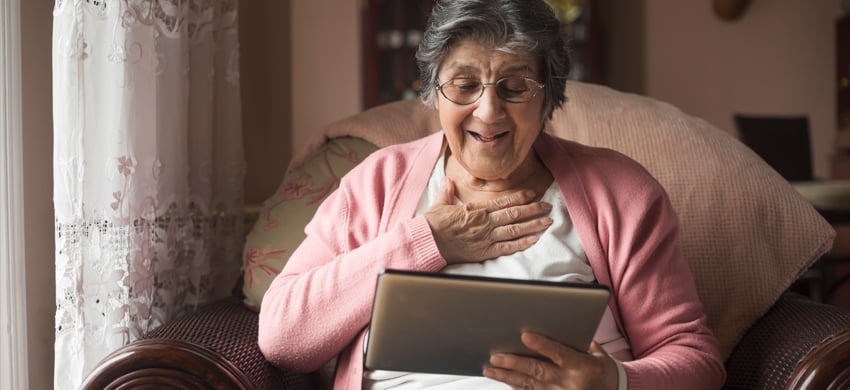 Published on 29 November 2021 12:46 PM
Since the outset of Covid-19, the role of the internet has changed the way we work, access services, maintain social contact and generally live our lives. However, there are still around 5 million people over the age of 55 who are not online.
Age UK Surrey is proud is be part of the Vodafone sponsored Tablet Loan Scheme which aims to address digital inclusion, access and connectivity. Providing tablets, Stylus pens and connectivity units on a loan basis will give older people the opportunity to 'give it a go'. With group sessions as well as 1:1 support by our Tech Support Volunteers, confidence and skills will be further developed.
If you are a health/social care professional or from a community or voluntary support team and have a digitally excluded client in the Guildford or Godalming area who would benefit from an introduction and training on using a tablet, please contact us today.
Make a referral to Age UK Surrey
Individuals can access our services directly, or you can use our referral form on their behalf.