Volunteering Opportunities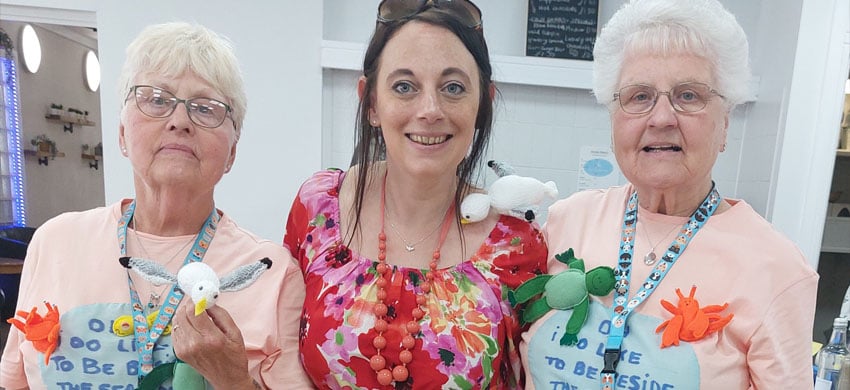 Published on 23 May 2022 03:25 PM
Age UK Surrey is inviting the local community to a Drop-In for new prospective volunteers – complimentary tea, coffee, cake and a chat with Volunteer Lead, Debra on Tuesday 7th June from 10am – 1pm. Learn about the activities at The Clockhouse for the community, the facilities on offer, and how to join their cheerful and welcoming volunteer team.
Anyone interested in becoming a volunteer will have the opportunity to register. All volunteers must be aged 18 or over.
Age UK Surrey and The Clockhouse in Milford merged recently and are together dedicated to improving the lives of people in the community. All volunteers are entitled to a 50% discount on meals at The Clockhouse during their volunteering time. The Community Centre has been newly refurbished with an inspiring and welcoming interior. The bright and cheery Poppy Café serves a delicious range of food and beverages and is open to all from 10am-3.00pm.
The Clockhouse welcomes visitors Monday – Friday from 9.30am-3.30pm and has a wide range of activities to enjoy and make new friends. Volunteers are always needed to help support the centre.
The Clockhouse in Milford
is open Monday to Friday from 9.30am-3.30pm. The Clockhouse, Chapel Lane, Milford, Surrey, GU8 5EZ. Telephone: 01483 420668