Don't fall foul of the flu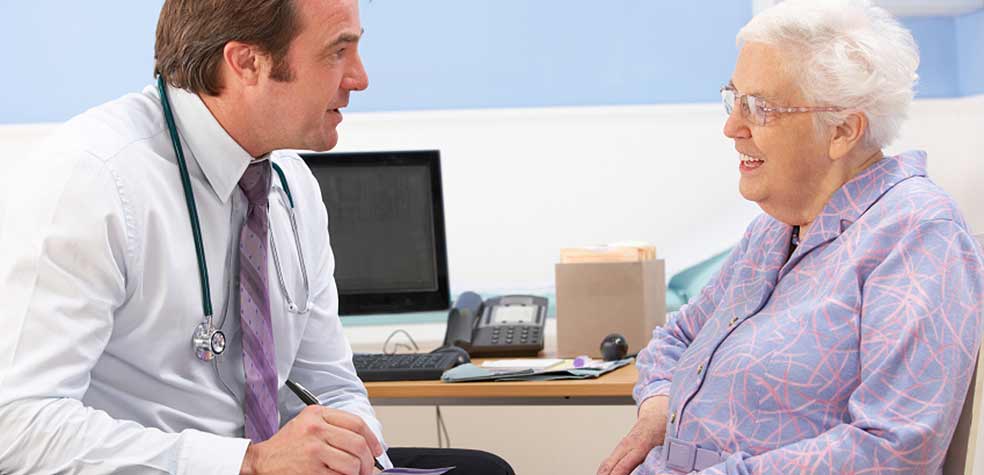 Published on 25 October 2017 12:00 AM
With the NHS preparing for a bad flu season this winter, we are urging individuals - particularly those who regularly come in contact with older people - to get the flu jab.
Older people are more susceptible to developing serious complications, including bronchitis and pneumonia, from the flu compared with younger, healthy adults. For older people with health conditions like heart trouble or breathing problems, the flu can make their existing conditions worse.
Nicola Upton, CEO of Age UK Sutton noted the value of the flu jab in reducing the transmission of the flu to older people:
"People aged 65 and over are one of the high risk groups when it comes to influenza, and we encourage people in this category to make use of the free flu jab that is available to them.
Being a frontline provider of services for older people and working closely with the local health and social care partners to deliver programmes like Home from Hospital, mean we are acutely conscious of the impact a bad flu season can have on older people and local services.
This is why we are urging people who come into regular contact with older people - be that through work, volunteering or personally - to consider having a flu jab, to reduce the risk of transmission, and protect vulnerable older people.
We are also encouraging all our staff and volunteers - especially those who have daily face-to-face contact with older people - to seek advice from their GP about whether they the flu jab is appropriate for them. We are also following NHS guidance to prevent the spread of germs such as encouraging regular handwashing and having hand sanitizer stations at work."
We have complied some 'Flu FAQs' below to answer common questions, including where and how to get the the flu jab in Sutton and if you are eligible for a free flu jab.
For more information and help on the flu jab and winter health, call 020 8770 4090, email us or drop-in to our office near the Sutton Civic Centre.
Flu FAQs
Have I got the flu or is it just a cold?
Flu and cold symptoms can be quite similar. The main differences are the onset and severity of symptoms. Flu symptoms come on quickly, usually include fever and aching muscles and make you feel too unwell to continue your usual activities. Cold symptoms on the other hand tend to come on gradually, mainly affect your nose and throat and are fairly mild, so you can still get around and are usually well enough to go to work.
What are the symptoms of flu?
With the flu, you can have any of the following symptoms:a sudden fever – a temperature of 38C (100.4F) or above, a dry, chesty cough, a headache, tiredness and weakness, chillsaching muscles, limb or joint pain, diarrhoea or abdominal (tummy) pain, nausea and vomiting, a sore throat, a runny or blocked nose, sneezing, loss of appetite, difficulty sleeping.
Will I fall ill from the flu jab?
The injected flu vaccine given to adults contains inactivated flu viruses, so it can't give you flu. Your arm may feel a bit sore where you were injected, and some people get a slight temperature and aching muscles for a couple of days afterwards. Serious side effects are very rare.
I had a flu jab last year. I don't need one again, do I?
Yes, you need to have a flu jab every year, as the antibodies that protect you from flu decline over time. Furthermore, the viruses that cause flu are always changing, which means a new vaccine is produced every year to target those viruses most likely to be in circulation during the winter.
Am I eligible for a free flu jab?
The NHS provides a free flu jab if:you're aged 65 and overyou have certain health conditions such as a heart problem, a chronic breathing problem, diabetes, chronic kidney/liver disease, Parkinson's disease or motor neurone disease.you've had a stroke or mini-strokeyou have a weakened immune systemyou are the main carer for an older person who may be put at risk if you fall ill and/or you receive Carer's Allowance.You can also talk to your GP or local pharmacist if you think you might be eligible.
Where can I get a flu jab in Sutton?
You can get a flu jab at your GP surgery or a local pharmacy offering the service. The best time to get the jab is in the autumn, from the beginning of October to early November, but don't worry if you've missed it, you can have the vaccine later in winter.The following local pharmacies are offering the flu jab.
Kamsons Pharmacy



58 Grove Road, SM1 1BT
Phone: 020 86424919

Day Lewis Pharmacy



4 The Parade, Kingston Road, Leatherhead, Surrey, KT22 7SR
Phone: 01372373110

Boots Uk Limited

109 High Street Sutton Surrey, SM1 1JG

Phone: 020 8642 7575

Superdrug Pharmacy

150 High Street , SM1 1NS

Phone: 020 87709109

Asda Stores Limited

St Nicholas Way Sutton Surrey, SM1 1LD

Phone: 0208 7702310

Boots Uk Limited

2 Station Way Cheam Surrey, SM3 8SW

Phone: 02086422360

Frith Bros Ltd

11 The Broadway Cheam Surrey, SM3 8BH

Phone: 02086422079

Jg Kirby

19 Station Road Belmont Surrey, SM2 6BX

Phone: 02086422035

Sg Barai Chemist

39 Erskine Road Sutton Surrey, SM1 3AT

Phone: 02086447035

Sutton Pharmacy surrey

86 Westmead Road Sutton Surrey, SM1 4HY

Phone: 02086428763

Cooper and Co (Sutton) Ltd

3 Grove Road Sutton Surrey, SM1 1BB

Phone: 02086427299

Tesco In-Store Pharmacy

55 Oldfields Road , SM1 2NB

Phone: 020 8910 7447

He Matthews Pharmacy

140 Stanley Park Road Carshalton Surrey, SM5 3JG Phone: 02086472079

Kamsons Pharmacy





40 Green Wrythe Lane Carshalton Surrey, SM5 2DP

Phone: 02086477941

Park Lane Pharmacy

27-29 High Street Carshalton, SM5 3AX

Phone: 020 87733418

Victoria Chemist





524 London Road North Cheam Surrey, SM3 8HW

Phone: 020 82874777

Mps Pharmacy Ltd

46-47 The Market Rose Hill Sutton, SM1 3HE

Phone: 020 8644 8142

kampsons (Medicx) Pharmacy

Jubilee Health Centre, SM6 0HY

Phone: 02036032603

Manor Pharmacy

75 Manor Road Wallington, SM6 0DE

Phone: 02086691007

First Pharmacy

108 Woodcote Road Wallington Surrey, SM6 0LY

Phone: 020 86473204
For more information and help on the flu jab and winter health, call 020 8770 4090, email us or drop-in to our office near the Sutton Civic Centre.
Keep in touch
Subscribe to our mailing list and get regular updates from Age UK Sutton including news, information, events, activities, our staff and the people who we help in Sutton.