No one should have no one to turn to
Published on 06 December 2018 05:26 PM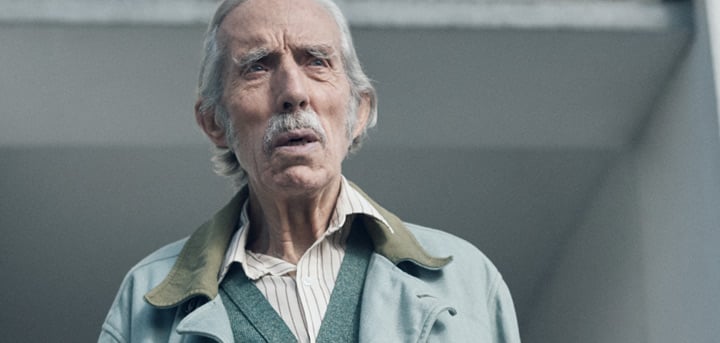 Who do you turn to when times get tough?
Your partner, perhaps. Or your family and closest friends. The people you can rely on. The people who are always there for you.
Imagine if you had no one to turn to.
No one to ask when you just don't know what to do next. No one to be there for you when you're facing a crisis. No one to talk to when you're feeling desperately lonely.
More than 2000 older people in Sutton are chronically lonely*
At Age UK Sutton, we believe no one should have no one to turn to. Not at Christmas. Not ever.
With your help we can work to make sure no one struggles without the support they need.
Here in Sutton we're working as hard as we can all year round to help older people face the different challenges that growing older brings. These include living on a limited income, coping with bereavement, tackling loneliness, getting the social care you need and managing health problems like dementia - challenges which are so much harder to bear if you are facing them alone.
Over 9000 older people in Sutton live alone**
However resilient you are it's important to know someone will always be there for you, come what may. That's what we aim to be for older people at Age UK Sutton and we know it makes a huge difference, especially for those with literally no one else they feel they can ask for help.
Whether it's providing expert information and advice to help older people through a crisis, or guiding families through the complexities of the social care system; from combatting loneliness through services like befriending or just being somewhere to turn when things get too tough to cope with on your own, Age UK Sutton provides crucial companionship, advice and support to thousands of people every year.
How you can help
We want to make sure that we can continue to be here for those who need us the most, but we can't do any of this without your help.
Click here to donate and help change the lives of older people in Sutton
With your support, we can keep working to make sure that no one has no one to turn to as they get older.
Age UK Sutton provides a range of services and your gift will go where the need is greatest.
*People aged 65+. Age UK research.
** People aged 65+. Census 2011
---
Vote for us in the Co-op Local Community Fund
We are delighted to be one of the Co-op Local Community Fund's charities. This means that for Co-op members who choose to support Age UK Sutton, 1% of what you spend on Co-op branded products and services is donated to us. We also get a portion of the funds raised from 5p plastic bags.
To support Age UK Sutton is the Co-op Local Community Fund:
Sign in to your membership account or call the membership helpline on 0800 023 4708
Select Age UK Sutton as the cause you would like to support
If you are not a member, it's only £1 to join the Co-op and is easy to do online, by phone or in store . Visit the Co-op website
The more people that select us as their cause, the more funds we receive to help us continue our work. As a local charity, funds we raise stay here in Sutton, supporting our community's older people, their families and friends.
We will be a Co-op Local Community Fund cause until November 2019. If you are a local Co-op member, please vote for us and spread the word!