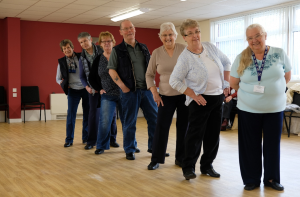 We have lots of activities to choose from, in different locations across Wirral, take a look at our downloadable timetable below.
Timetable of all our activities
Why not try a new dance or exercise class, a singing or reading group? Or join us for homemade soup and sandwiches at our Wednesday MC Cameo Cafe?
More information
email: activeage@ageukwirral.org.uk
phone: 0151 482 3456