Timetable of all our activities
Massage Therapies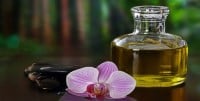 Why not treat yourself or a friend to a relaxing massage, take a little 'me time' away from the demands of daily life? A massage will help reduce muscle tension and promote over all wellness.
Our massage therapies include
Indian head massage, which focusses on the head, face, neck and shoulders, where you remain clothed
Tsuboki Japanese facial massage which is wonderfully relaxing yet energising
Swedish massage, focussing on the back or full body. This helps rid the body of tension.
Reiki, a Japanese therapy for stress reduction, where you remain clothed.

For a more detailed explanation, please download our poster
Chiropody
Our fully qualified Chiropodist is here to help you keep your feet fit, healthy, comfortable and in good 'WALKING' order.
Reflexology
A very relaxing foot massage that treats the body and mind as a whole. Numerous disorders have been helped using this method.
Please ring 0151 482 3456 for more details.
Monday
Tuesday
Wednesday
Thursday
Friday

Therapies
10.00 - 3.00
(Fortnightly)
Meadowcroft Activity Hub
304 Spital Rd
Bromborough CH62 2DE

Chiropody
8.50 - 12.40


Meadowcroft Activity Hub


304 Spital Rd
Bromborough CH62 2DE

Reflexology


9.00 1.00


Meadowcroft Activity Hub


304 Spital Rd
Bromborough CH62 2DE
Chiropody
10.00 - 12.40
Fortnightly
Moreton Library
Pasture Rd
Moreton CH46 8SA

Chiropody
10.00 - 11.40
(Fortnightly)
Devonshire Resource Centre
Birkenhead

Chiropody
1.45 - 4.00
Barncroft
Larchwood Close
Pensby CH61 6YH