New exhibition of art by older people to open in Bristol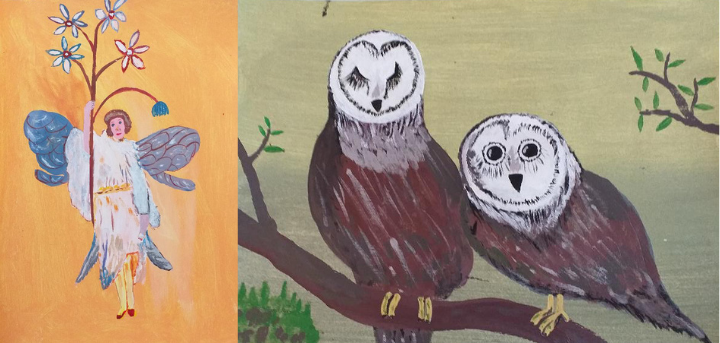 Published on 28 September 2021 03:08 PM
As a part of the annual Celebrating Age Festival, Age UK Bristol is launching an exhibition of artwork created by members of their Art on Zoom Club. The exhibition opens on International Day of Older People, 1st October and will celebrate the accomplishments of older artists in the city.
Over lockdown, Age UK Bristol teamed up with Bristol Art for All, a local community arts organisation to run online art sessions, to create a weekly Art on Zoom Club for older people. The club is informal and friendly, and provides a space for people to come together virtually, enjoy being creative and share in their enjoyment.
One club member said, "I like the company and all the different art mediums as well. I love seeing all the different pictures people come up with."
Amy Powell, who runs the art club said, "It has been a great honour to make art alongside these brilliant elder artists. We learn from each other as we get to grips with the art materials and develop our own creative styles. The whole experience has been online so it is super exciting to bring the physical artwork together and share our creations with the general public."
The art exhibition will be held at The John Wesley's New Room Café, (open 10am-4pm), throughout October and is free to visit. All ages welcome. If you have any questions about the exhibition, or about joining the Art on Zoom Club, please email LinkAge@ageukbristol.org.uk or ring 0117 929 7537.