Hospital Support Services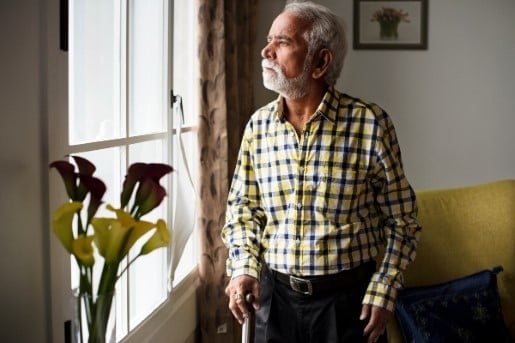 Hospital Discharge and Admission Avoidance Support Service
A community based, person centred, wrap-around holistic service to support safe hospital discharges home, or home assessment after early discharge, or to help prevent a hospital admission/readmission.
This service is for people aged 60yrs and above living in Cambridgeshire or Peterborough with an identified need.
We can provide...
furniture and bed moves
key safe fitting prior/upon discharge
grab rail fitting
support to settle home on day of discharge
essential food shops
essential medical needs/prescription collections
urgent welfare visits or welfare telephone calls
support to identify and navigate to longer term services needed (health, social care, Age UK CAP services or other voluntary/community organisations)
An information pack
We have a protocol to follow up any unanswered phone calls with a welfare visit. Calls can just be "in touch" calls at agreed times. Our calls offer valuable conversation during isolating times and with good relationships build trust, help lessen anxieties and give reassurance that any issues or concerns raised will be addressed by our staff or our dedicated volunteers, who are here to help. Our experienced staff will be assigned as the individual's keyworker with cases that are more complex. All staff are trained in safeguarding and dementia awareness, food safety, lone working, fire safety, manual handling and are DBS checked.
For enquiries or to make a referral CONTACT US:
Telephone: 01354 691896 (open daily 10am to 4pm - 7 days a week, 365 days a year which includes Bank Holidays)
Hospital Discharge & Admission Avoidance Support Services (previously known as Winter Pressures)
Information Poster