Hospital Support Services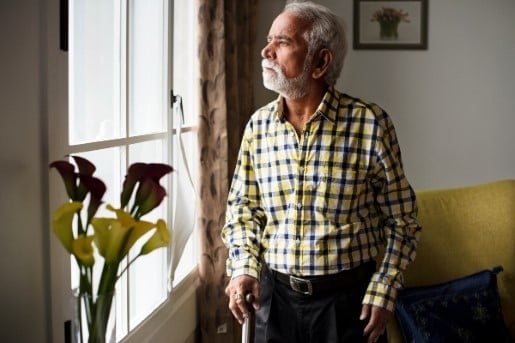 Hospital Discharge and Admission Avoidance Support Service
Age UK is assisting the NHS through an extra challenging winter season during the Covid-19 pandemic.
Winter is a high-pressure season for health and social care services, with the colder temperatures and harsher weather conditions leading to increased demands on hospitals and GPs as flu season begins. This is paired with the impact of Covid-19, present significant challenges for winter 2020 and plans by the NHS system to reinstate pre Covid-19 services/levels of activity whilst responding to any future outbreaks.
Working in partnership with NHS England, British Red Cross and St. John's Ambulance, Age UK Cambridgeshire and Peterborough and the local Age UK Network are providing much needed capacity to support safe, coordinated discharge of patients from hospital along with community based interventions to support recovery at home and prevent (re)admission.
Our full service remit includes:
Free furniture or bed move pre discharge
Free keysafe fitting pre discharge
Arranging free transport home either by staff or taxi
Settling home visit on day of discharge
Assessment to identify practical support needs and onward referrals needed whether internally to Age UK CAP services or external organisations
Free essential food bag
Continued practical support: food shopping collection/delivery, essential needs delivery e.g. prescriptions
Offer free Home Safety and Well Being Assessment to identify (e.g.) if grab rails are needed, Lifeline installed etc.
4 weeks support via welfare calls – with a protocol to follow up any unanswered calls with a welfare visit – or calls can just be "in touch" calls at agreed times. Our calls, provided by either staff or our committed volunteers, offer valuable conversation during isolating times and with good relationships building up trust, it helps lessen anxieties and gives reassurance that any issues or concerns raised, will be addressed by our staff to help. Our experienced staff will be assigned as the individual's keyworker with cases that are more complex.
With the current national medical advice to limit personal contact where possible and to promote social distancing, we have been delivering a "doorstep service". We are now extending the original discharge support service to include those at home needing support to help prevent/avoid hospital admission/readmission.
All staff are trained in safeguarding and dementia awareness, food safety, lone working, fire safety, manual handling and are DBS checked.
Criteria for service: over 60yrs of age, residing in Cambridgeshire and Peterborough.
Please call us on 01354 691896 or email for enquiries or to make a referral HDsupport@ageukcap.org.uk
Open 7 days a week: Mon to Fri 10am - 4pm, Weekends and Bank Holidays 10am - 2pm
Hospital Discharge & Admission Avoidance Support Services (previously known as Winter Pressures)
Information Poster