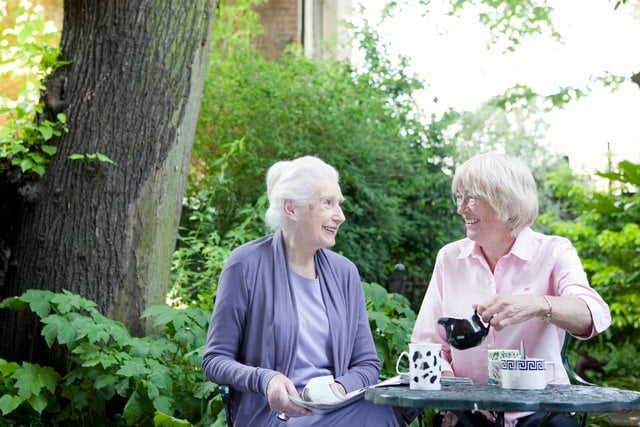 Age Cymru Powys is the leading charity in Powys devoted to improving the lives of older people. We're committed to creating a world where older people flourish. We believe that age demands respect, it deserves kindness and sometimes it needs help.
As a charity, Age Cymru Powys has a Board of Trustees whose job it is to monitor Age Cymru Powys' strategic objectives. The Trustees also help to shape Age Cymru Powys and direct how it is managed and run.
Our trustees govern the organisation and maintain its remit. Age Cymru Powys trustees are all volunteers with varied relevant skills and the necessary experience needed to ensure that the organisation is equipped to carry out its work.
The Chief Officer, Gail Colbridge, works closely with the Trustees to carry out the day-to-day running of Age Cymru Powys.
Trustee vacancies
Are you passionate about improving the quality of life for older people living in Powys?
Do you share our vision of a society in which all older people are respected, valued and are able to live the life they choose?
Do you have the drive and determination to transform the lives of local older people in need?
If you do, then Age Cymru Powys would love to hear from you.
We are currently seeking experienced, dynamic and inspiring individuals to join our Board of Trustees. A key part of the Trustee role will involve developing innovative ways to generate our income in order to grow our services.
We are also currently looking for trustees with marketing, tender and bid writing or health and social care experience.
Trustees will need to demonstrate passion and enthusiasm for improving the lives of local older people, and a strong appreciation of the charity's mission.
This is a fantastic opportunity to join Age Cymru Powys at an exciting time of change, as we are a newly registered charity from August 2017 and formerly were a subsidiary of the Age Cymru national charity. We have been striving to become independent over the last few years and have been delivering services to older people locally in Powys for many years; our previous name was Age Concern.
We are looking to recruit a number of enthusiastic and dedicated trustees who will support the development of the charity in its new independence.