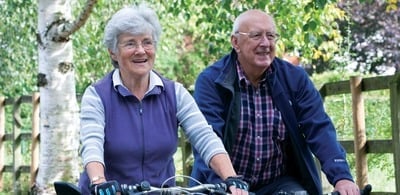 Our Vision
To live in a society in which all older people are respected, valued and are able to live the life they choose.
Mission Statement
Age Cymru Powys will work to improve the quality of life for older people* in Powys.
*All people can be in need of help at certain times of their lives. Older people in need will be those who are isolated geographically, socially or economically in Powys or who have health needs which impact upon their lives. This will be the group for whom our services will be focused. In particular we will focus our services on the 60+ age group.
Our Aims are to:
Provide excellent quality services tailored to the needs of older people in Powys.


Raise the profile of age issues and enable the voices of older people to positively influence policy and provision.


Be a valued, effective, reputable and expert older people's support organisation.

Collaborate with other organisations across Powys and Wales enhancing services and avoiding duplication.