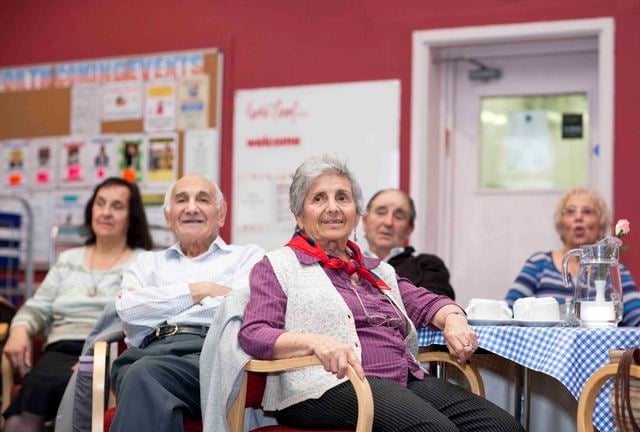 Talks and Presentations in the Community
Age Cymru Powys will be pleased to arrange for a member of staff to give a free talk or presentation to your group or organisation. This can be about our work in Powys, including any specific information about our services, or about raising awareness of the issues we could face in later life.
We can come to your local social club, community group, tenants' association or sheltered housing group and deliver a presentation on a wide range of topics related to people aged 50+.
The talk lasts approximately one hour and can be tailored to your requirements; topics can include:
- Key information and advice for people aged 50 and over.
- How to maximise your income by knowing what benefits you may be entitled to.
- How to save money with your water and utility bills.
- What to do if you are having problems making payments for your water, gas or electricity.
- How to check that you are paying the correct amount of council or other taxes.
- Information regarding our toenail-cutting service.
- How to stay warm and well in winter.



Attendance at Events and Exhibitions


We can also provide displays, publications and other materials for displays and events. A member of staff can attend to provide information and consult with attendees.
To book a presentation or for events / exhibitions please call 01597 825908.