Try our 'Simply Nails' footcare service to help you to stay comfortable on your feet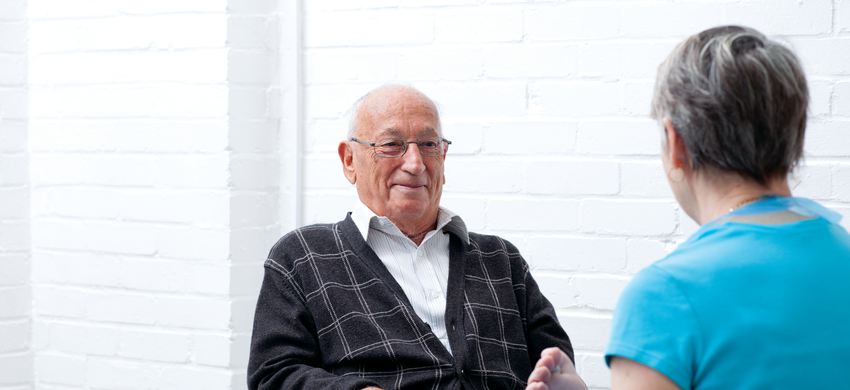 Coronavirus Outbreak: Age Cymru Powys Simply Nails Service
Due to the Coronavirus pandemic we had to temporarily suspend our Simply Nails service - but we are now operating again and accepting new clients.
Age Cymru Powys takes the health and well-being of our clients, staff and volunteers very seriously and we always work hard to ensure that everyone remains safe and well. We are carefully following NHS and Government guidelines on how best to respond to the outbreak.


Safe & Well Checks for Older People in Powys
We have all been advised to take measures to help protect us from the Coronavirus. This is particularly important for people over 70 and those with underlying health conditions because they are at higher risk of developing more severe symptoms if they become infected.
We have taken the decision to focus our delivery at the moment to deliver Safe & Well Checks for older people across Powys over the telephone with our team. We will be providing guidance and support, advising on how to put plans in place so that you can remain safe during this difficult time.
Through these Safe & Well Checks we are also gathering information to develop our support based on the needs and issues faced by local older people. Like issues with getting shopping, collecting prescriptions and managing caring responsibilities, loneliness and isolation. In addition to this we are working with local communities and groups and other organisations to help you with these issues to provide help and advice on accessing support that you may require. Call us on 01597 825908 / 01686 623707 or email: enquiries@acpowys.org.uk to arrange a Safe & Well Check or for more information.
Age Cymru Powys Advice Line
We provide a free, confidential phone service for local older people, their families, friends, carers and professionals. Our team will give you information that is reliable and up-to-date and help you to access the advice you need.
AGE CYMRU POWYS ADVICE LINE
01597 825908 / 01686 623707
Monday – Friday
9am – 12noon
Email: enquiries@acpowys.org.uk
NATIONAL AGE CYMRU ADVICE LINE
0300 303 44 98
Monday – Friday
9am – 5pm
NATIONAL AGE UK ADVICE LINE
0800 678 1602
Lines are open 365 days a year
8am – 7pm
_________________________________________________________________________
Welcome to Simply Nails
Keeping mobile is really important and cutting your toenails can be hard to manage. Simply Nails is a toenail cutting service for people over 50 who have difficulty cutting their toenails for any reason.
Our team of trained staff and volunteers will cut your toenails and have you feeling on top of the world again.
There will be a small fee for each appointment and you will have to purchase your own toenail cutting kit from Age Cymru Powys.
We will need to know about your general health and any medication that you are taking, but don't worry we will go through this with you during the initial phone call.
If you have corns, hard skin, in-growing nails etc we can refer you to your nearest NHS Podiatry Service. Alternatively we can give you a list of local private practices.


How can I book an appointment?
For North Powys - please call 01686 623707 or email us.
For South Powys - please call 01597 825908 or email us.


Powys-wide footcare clinics
We currently have 9 footcare clinics across Powys in Llansaintffraid, Welshpool, Brecon, Ystradgynlais, Llandrindod Wells, Builth Wells, Newtown, Knighton and Crickhowell, with more to be included soon.

Using our footcare service supports our charity work
Our footcare service is not for profit, so every time you pay for a service with us, you're supporting our charitable work across Powys.


Look after your feet and they will look after you!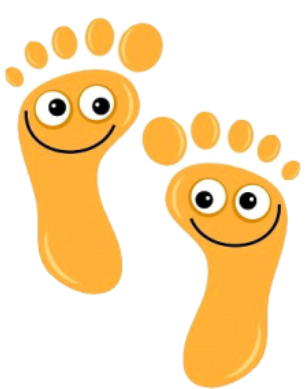 Volunteers needed for toenail-cutting or booking appointments
Would you like to help older people who struggle to cut their toenails? Can you spare 3 hours a month? Then you could help older people to have less painful feet and keep active with less chance of having a fall. We hold regular training days for new footcare volunteers and we provide full training, expenses and a great sense of fun with our friendly teams!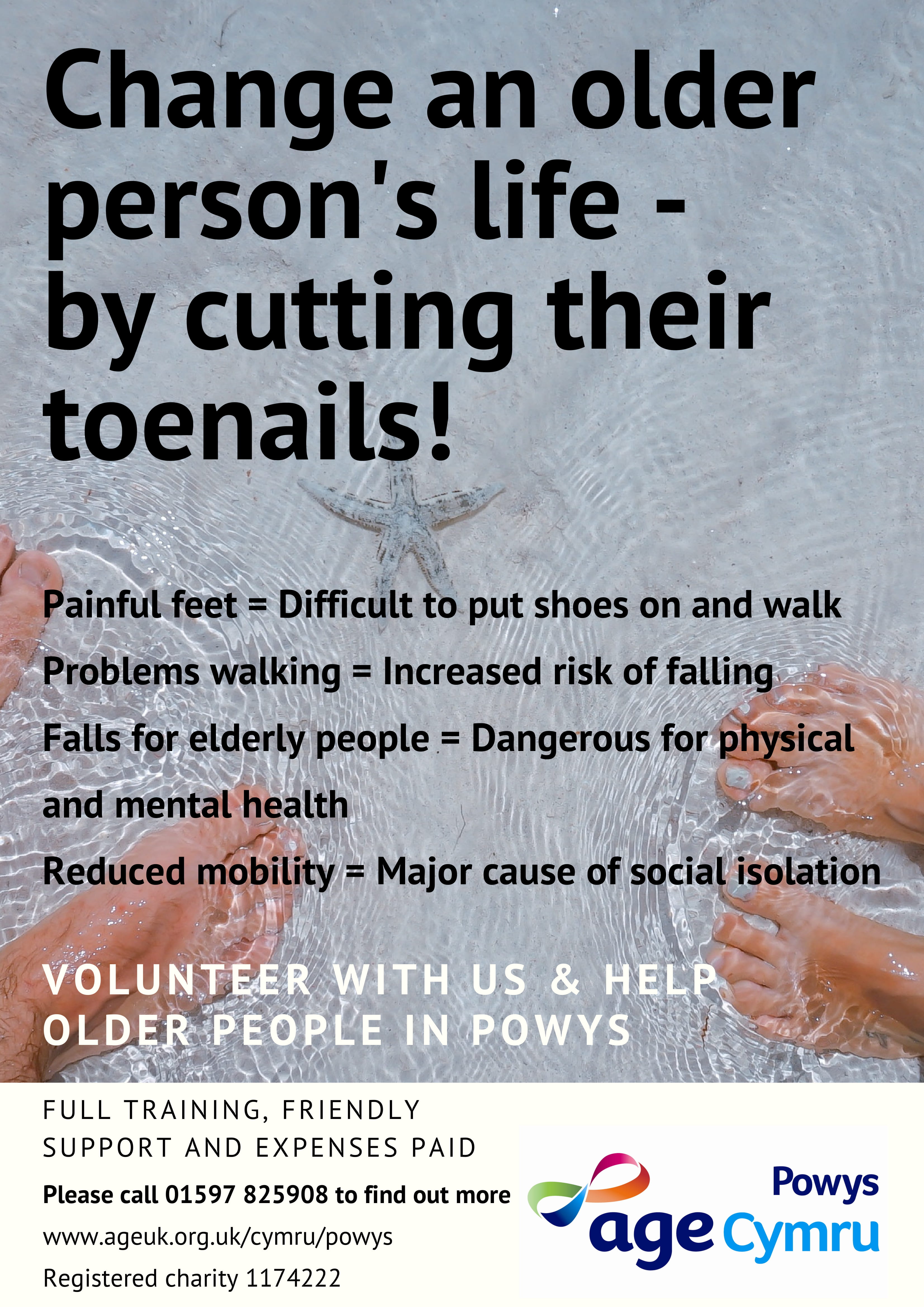 We urgently need people to help in our Simply Nails clinics across Powys.
Do you live in Powys? Could you spare only 3 hours per month to help local older people?
Then you could change an older person's life – by cutting their toenails!
Footcare may seem like a small thing, but it can make a big difference to older people's lives.
Many older people cannot cut their own toenails and this can cause painful and serious issues including:
Painful feet = Difficult to put shoes on and walk
Problems walking = Increased risk of falling
Falls for elderly people = Dangerous for physical and mental health
Reduced mobility = Major cause of social isolation
So cutting someone's toenails really can be life-changing!
Simply Nails is a not-for-profit footcare service for Powys residents aged 50+ run by Age Cymru Powys. We hold clinics across Powys where we carry out basic footcare. It's also a great opportunity to chat to older people about how they are getting on.
There is a big demand for our Simply Nails service and we need more footcare volunteers to keep it running. Volunteers receive full training and support from Age Cymru Powys – you would be working with us in one of our super-friendly teams.
Our existing footcare volunteers love the opportunity to do something wonderful for older people, that helps them get out, socialise and helps prevent falls.
We currently need volunteers for our 10 clinics in Brecon, Ystradgynlais, Llansantffraid, Glangrwyney, Builth Wells, Llanidloes, Llandrindod Wells, Welshpool, Knighton and Newtown.
We are also looking to open new footcare clinics in additional locations across Powys, so please do get in touch if your area is not listed.
Come and join Yvonne and her friendly teams – only a few hours per month is required – and have fun cutting toenails or booking appointments (no toenail-cutting required!) whilst enjoying lots of tea, biscuits and good conversation with older people in your area of Powys.
We will be holding more Simply Nails training sessions across Powys soon, so if you would like Yvonne to visit your area then please do let us know.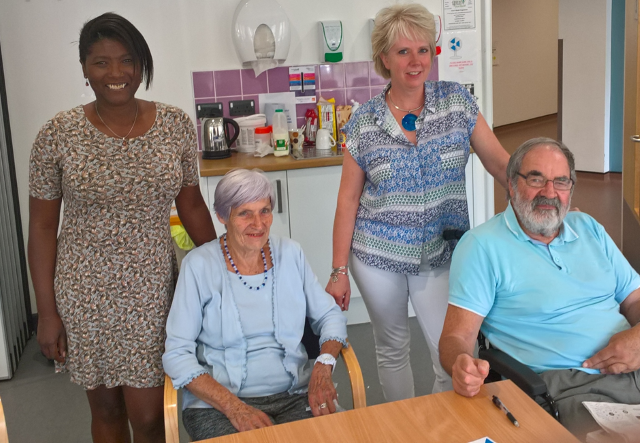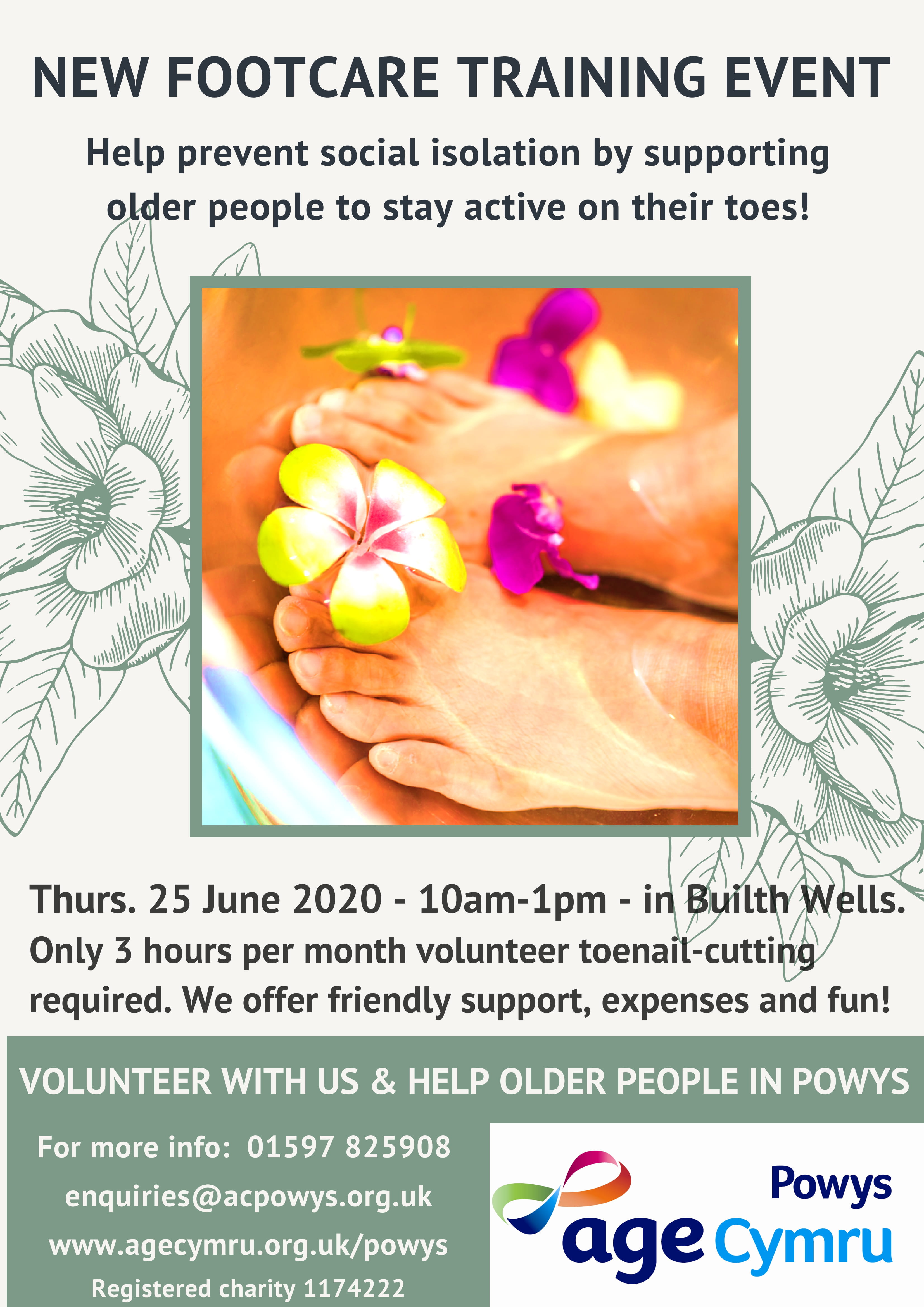 Other information you may find helpful
Related pages on our website
Related pages on other websites