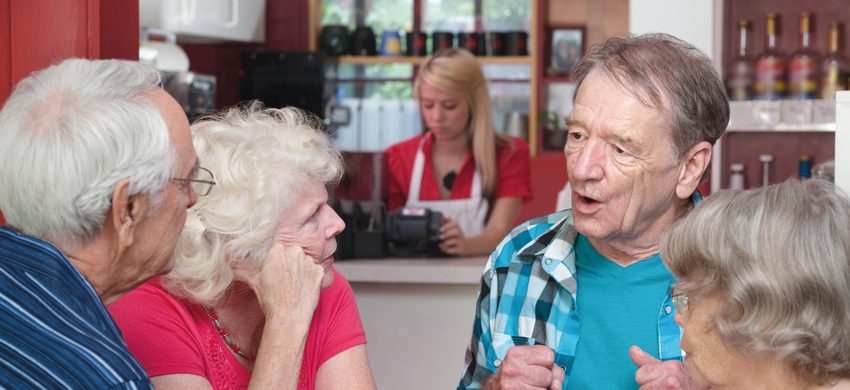 Older people should have a strong voice and should be heard.
We provide opportunities for you to engage with and influence those who provide services in our area.
Whatever your experience in life, your contribution will be valuable, not only to us but to older people across Wales who are unable to speak out themselves.


How you can get involved
Come along to one of our 50+ forums and have your say on issues and decisions that affect you and your local community.
The forums work closely with Powys County Council, Adult Social Services and other statutory providers to influence future policies.


Wye Friends Forum in Builth Wells
The group meets monthly at the hub in Builth Wells (old Tourist Information building), always on the second Monday of the month from 2pm - 3.30pm. Anyone aged 50+ is welcome to come along.
We have had a variety of guests attend including Sue Ling from Powys County Council who was gathering residents' views on the Council's Toilet Strategy; Kirsty Williams AM to discuss dental service provision in Builth Wells; Jane Titley from Celf O Gwmpas who ran an interesting reminiscence session about fashion in the 1930s-1960s… We've also been on a couple of lovely trips to Brecon Canal and Llandrindod Lake.
Come and enjoy having a cuppa and a chat, discussing matters which are important to us, playing games and sometimes doing some gentle exercise too if we're in the mood! We're very friendly and we always welcome new members... 😊
To find out more, please telephone 01597 825908 or contact us here.
Join a 50+ forum
Would you like to have your say on issues that matter to you? Would you like to get more involved in making sure that older people's views are taken into account regarding local service provision for older Powys residents? If you are interested then please do get in touch.