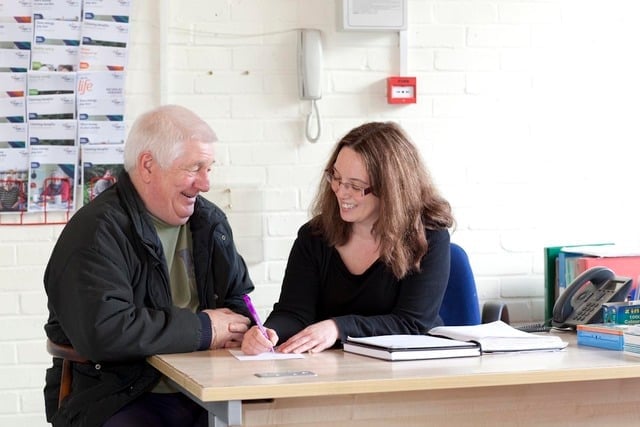 Free benefit checks
Are you over 65? Do you know what benefits to claim and how to claim them? Worried that you can't afford to retire?
Each year up to £3.5bn of Pension Credit and Housing Benefit goes unclaimed by older people in Britain.
We know that the benefits system can be complicated and difficult to understand. Our Information & Advice team is here to help.
We offer a free, confidential benefit check for people aged 65 and over to make sure that you are receiving all of the benefits you are entitled to. We also provide assistance with completing welfare benefit forms.
Examples of forms we can help with:
Attendance Allowance
Personal Independence Payments (PIP)
Disability Living Allowance (DLA)
Pension Credit
Employment Support Allowance (ESA)
Blue Badge Disabled Parking Form
Some benefits, like the Winter Fuel Payment, are entirely dependent on age - and not at all related to income. You could discover you may be eligible for Housing Benefit or Council Tax Support. So, even if you think you're getting everything you are entitled to - it doesn't hurt to check.
Call us on 01686 623707 for North Powys or 01597 825908 for South Powys, or pop into our offices in Newtown and Llandrindod Wells town centres to book your free benefit check.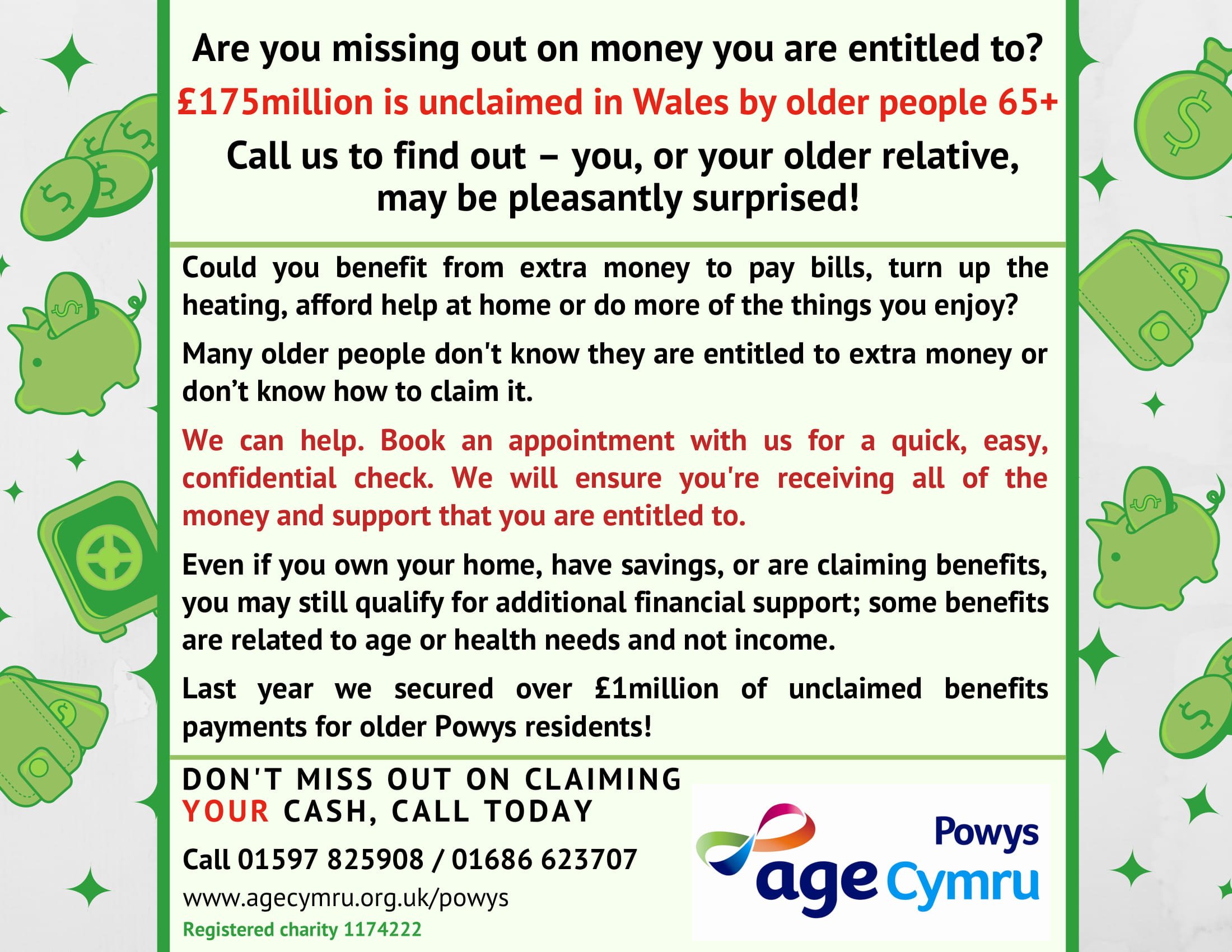 Last year we secured over £1 million of unclaimed benefits payments for older Powys residents!
Benefits advice is a much-needed service to help prevent older people in Powys living in poverty. We rely on grants, donations and legacies to enable us to keep this service running. Please help us to keep this service free of charge by donating.