Mrs Mc's Story
Published on 17 December 2020 01:12 PM
'My Home Helper brightens my day, she does a brilliant job.'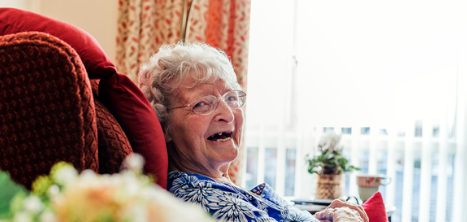 Mr and Mrs Mc had always completed the housework themselves, but due to Mrs Mc having reduced mobility and Mr Mc living with cancer, they decided to ask for help.
They got in contact with Age UK Hertfordshire's Help in the Home Service in February 2019, who paired them with Home Helper Teresa.
Unfortunately in October 2019 Mr Mc died. Since then, Mrs Mc says that Teresa has been a great support to her.
"Teresa is a bundle of fun and brightens my day! She's so lovely, she stops to chat then goes off and does a brilliant job".
During COVID-19 lockdown, Mrs Mc became anxious about getting out and about and relied on the Help in the Home staff for support. She would call the staff 2-3 times a day to speak to someone as she was feeling lonely living on her own.
Our Help in the Home staff supported her and also referred her to Age UK Hertfordshire's Telephone Club.
With help from our Befriending Team, they matched Mrs Mc with one of our wonderful volunteers, who now calls her once a week for a catch up and friendly chat.