Canoe Challengers paddling for pounds
Published on 06 April 2022 11:25 AM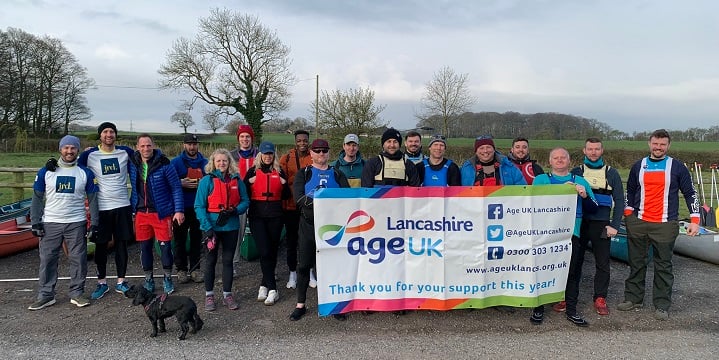 On Saturday 2nd April, we held our annual Canoe Challenge on the Lancaster canal, all to raise vital funds to support our work.
The challenge, which sees teams of two or more people paddle 25 miles from Preston to Lancaster, is a hugely popular event and has been running for the last 7 years.
David Ward, Marketing & Fundraising Manager at Age UK Lancashire, said: "We had a fantastic day and it was great to see how motivated and enthusiastic the challengers were. The weather conditions made for a perfect event and all the teams did really well to get to the finish. It's certainly not an easy challenge and can take anywhere from 6 to 9 hours to complete".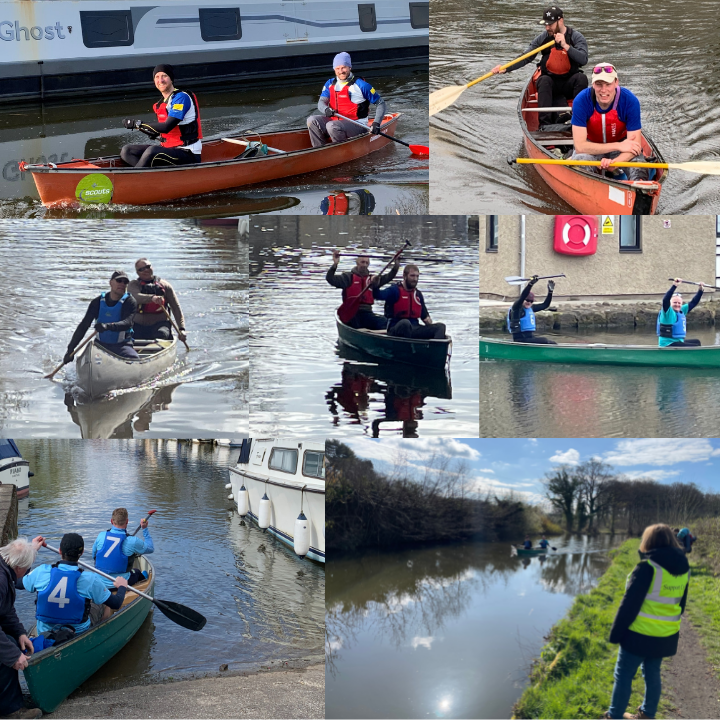 In total 12 teams took part in the challenge, with the fastest team completing the 25-mile course in 6 hours 13 minutes, setting a new course record. There is also a 12-mile course starting at Bridge House Marina in Garstang, where 2 teams launched from.
So far, the event has raised just over £5,300, with all the funds staying in Lancashire to support Age our services, which include Information & Advice and other community projects.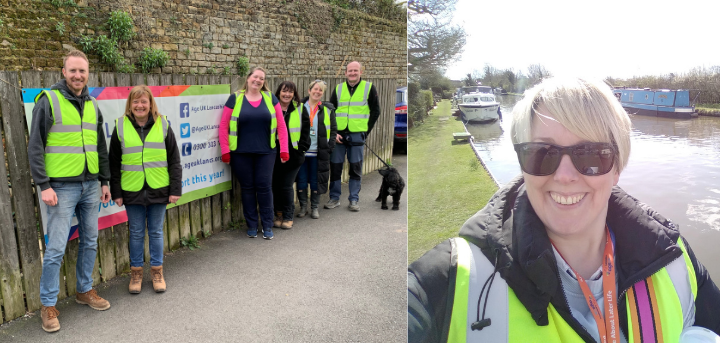 David Ward added: "This event seems to grow each time and this year we had some great support from local businesses, plus individuals who had travelled from Cheshire and Kenilworth, so the reach is spreading. We are so grateful to all the people who took part and everyone who sponsored them with a donation. We are hoping to bring the event back again in the near future and can't wait to get organising".
"We would like to thank the Canal & Rivers Trust and the Hand & Dagger pub near Preston, for helping us facilitate the day, with a special thank you to the Water Witch Pub in Lancaster who very kindly gave each participant a free chip barmcake once they had finished. Everyone went home with a medal too".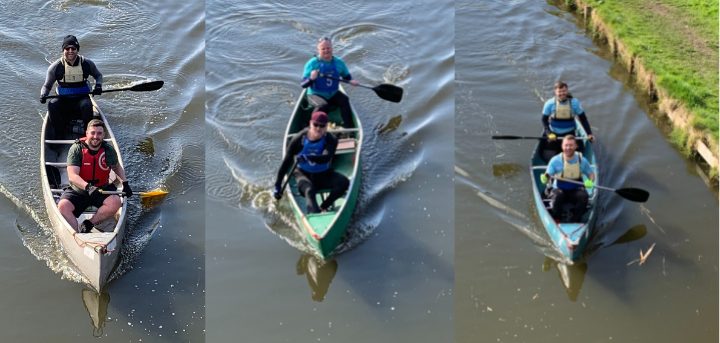 As a charity, we support thousands of local older people each year, who face a variety of issues and we rely on donations to generate income, which means we can reach out to more older people in Lancashire.
For information on their services click here or to find out more about upcoming events, such as the Great North Swim in Windemere and the Great North Run in Newcastle, click here.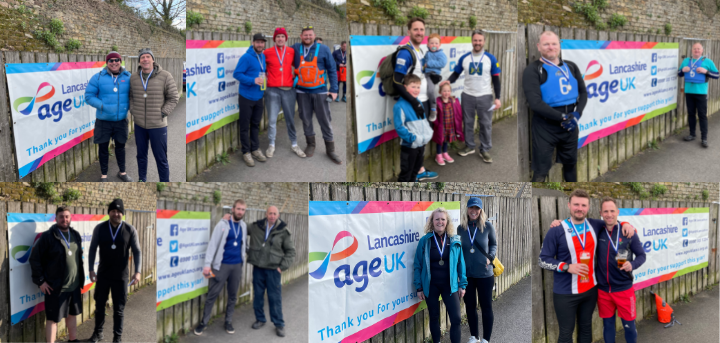 Want to get involved in an upcoming event?
We have spaces available for some upcoming events