Mystery tour visits Fawsley Hall
Published on 16 March 2018 02:38 PM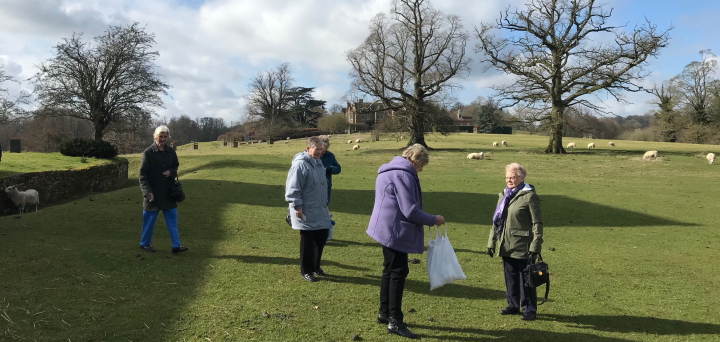 Phil Osborne and his team took a group of older people on a Mystery Tour of historic sites in Northamptonshire this month.
22 people visited several sites relating to the Gunpowder Plot of 1605, including Fawsley Hall and The Manor House at Ashby St Ledgers. For several of day trippers this was the first time they had visited these fascinating locations, despite living in the county all their life. The cost of the trip included a free afternoon tea at Fawsley Hall.
Age UK Northamptonshire runs a Mystery Tour from Northampton every month. Please call us on 01604 611200 to find out more about our clubs and activities.