A powerful performance about loneliness
Published on 29 November 2019 03:22 PM

A contemporary new work about loneliness
Loop was co-created by writer Ryan Leder and performer Helen Crevel. It is a combination of new writing, contemporary performance and live looping audio. It explores the theme of loneliness and how it can feel to deal with that when you're by yourself. Age UK Northamptonshire was delighted to support a special performance of "Loop" at Moulton Park Community Centre in Northampton on Tuesday 26th November to raise awareness of the many older people in our community who suffer from loneliness. The evening was kindly compered by BBC Radio Northampton's John Griff and the audience was invited to stay for a special panel discussion after the performance.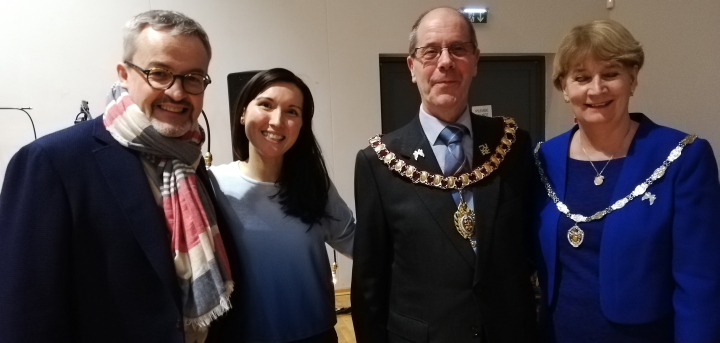 Everyone experiences loneliness differently. There are multiple reasons and causes and there isn't always a clear solution to the problem. This show doesn't claim to have the answer to how we stop somebody feeling lonely, but it has some ideas based on personal experience, research, and talking to people. With this show Ryan and Helen hope to create more understanding about what it feels like to be lonely.
Jonathan Cook from our Social Prescribing team in Wellingborough said "Such an awesome evening exploring an issue that impacts our happiness: loneliness. It was hugely thought provoking."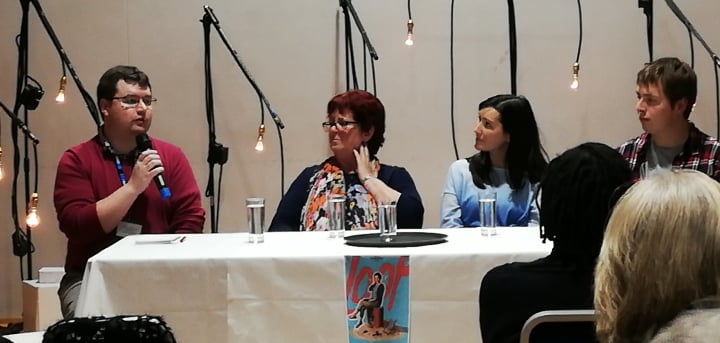 Thank you to everyone who came along to enjoy the show and also to meet new people and have a conversation in an open informal space.