Art group visits Tate Modern
Published on 26 April 2019 09:01 AM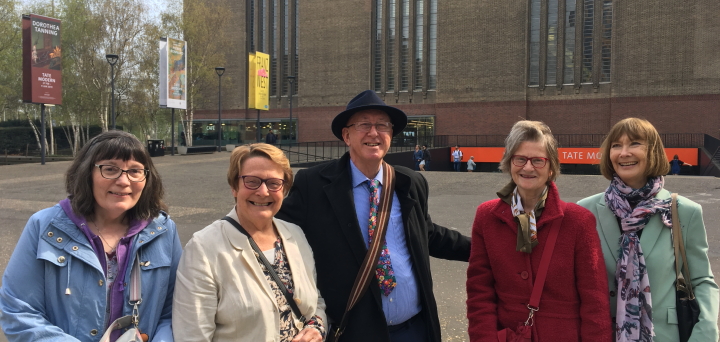 Northamptonshire Art Group enjoyed the Pierre Bonnard exhibition
Our weekly Art Group is the opportunity to enjoy not just expert tuition and good company but also the occasional visit to an art exhibition in London. On Thursday 18th April the group were treated to an informative and fun tour of Tate Modern's exhibition of paintings by French Impressionist Pierre Bonnard. Art tutor and volunteer, Gerald Porter [pictured above], is an inspirational teacher and an accomplished artist himself, and always happy to help his students get the best out of any trip.

The trip was efficiently organised by Kate Kingston who is the point of contact if you are interested in joining the group which meets every Thursday at Abington Bowls Club in Park Avenue South. The group is already discussing their next arty trip, which is planned to be in June to the Van Gogh exhibition at Tate Britain.
Call us on 01604 611200 to find out more about all our clubs and activities for older people in Northamptonshire.