Brackley celebrates 25 years
Published on 08 March 2019 12:47 PM
The Mayor of Brackley joined the celebrations at our brilliant Brackley shop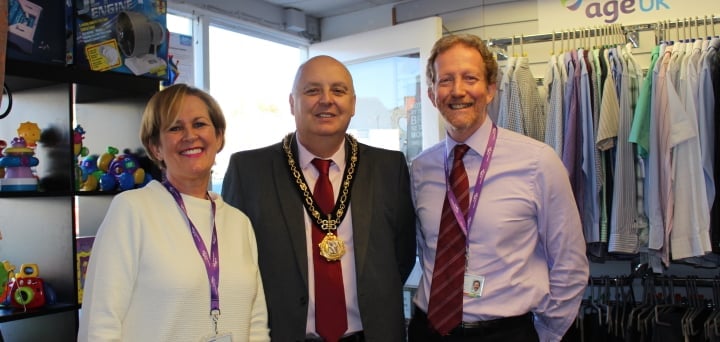 Shop Manager Diana Da Silva and her hardworking team were delighted to welcome customers and invited guests, including the Mayor of Brackley Cllr Mark Morrell and Chief Executive Christopher Duff [pictured], to celebrate 25 years of trading on Tuesday 26th February. Our shop at 25 Market Place plays a vital role in enabling Age UK Northamptonshire to improve later life for thousands of people in Northamptonshire every year. Every penny spent in the shop helps support the services we provide for local older people.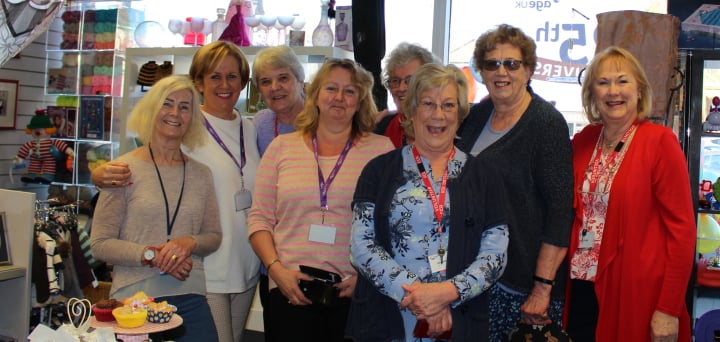 The Mayor explained that he regularly visits the shop with his young grandson and they usually buy a small toy, most often a car. Christopher thanked Diana and Assistant Manager Sue, calling them "a class act." He also expressed his thanks to all the volunteers (some of whom are pictured above) whose time and effort have made the shop such a success and kept it trading, at a time when many high street shops are struggling. The volunteers make the shop a special place where people become friends and enjoy being able to give something back to their community.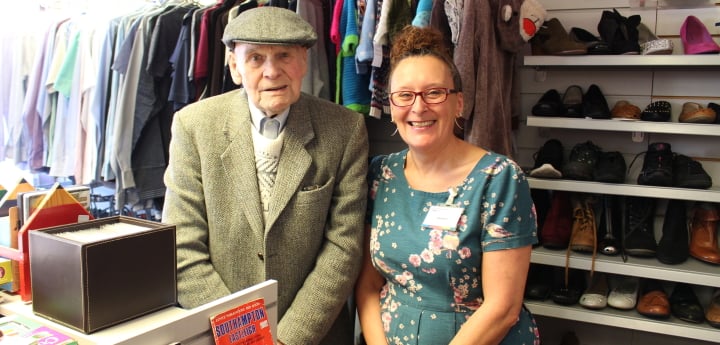 Shops Co-ordinator Yvette Prior is pictured above with one of our regular customers who says he has been shopping in Brackley for 70 years, and he remembers the shop when it was a tobacconist's.
Please call in to the shop at 25 Market Place when you are next in Brackley!