Charities Day workshop in Raunds
Published on 05 July 2019 04:01 PM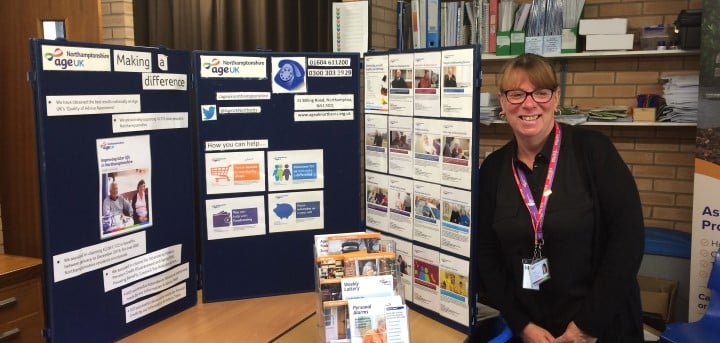 Year 8 students learn that older people have a story to tell
Collaborative Care Team Co-ordinators Paula Fox and Jonathan Cook visited Manor School Sports College Raunds on Thursday 4th July to take part in the College's Charities Day workshop event. Paula and Jonathan ran five sessions for 100 Year 8 students in total, explaining the purpose of Age UK Northamptonshire and why the charity's work is vital.
The Team Co-ordinators gave an outline of a "typical day" for workers and volunteers and why fundraising is so important for independent charities such as Age UK Northamptonshire. They gave examples of how that charity supports older people in the county and what a huge impact our work can have on people's lives.
As part of the presentation, students were shown images of older people looking into a mirror and seeing their younger selves looking back at them. This visual aid helped students understand that older people have a story to tell, regardless of the challenges and difficulties they face in older age.
Paula and Jonathan were impressed by quality and range of questions asked by the students, and also the empathy shown by the young people towards older generations. There was a fruitful discussion about the ways in which students could help and support older people and they also came up with lots of interesting ideas for fundraising.