Geography students donate CDs
Published on 30 May 2019 12:42 PM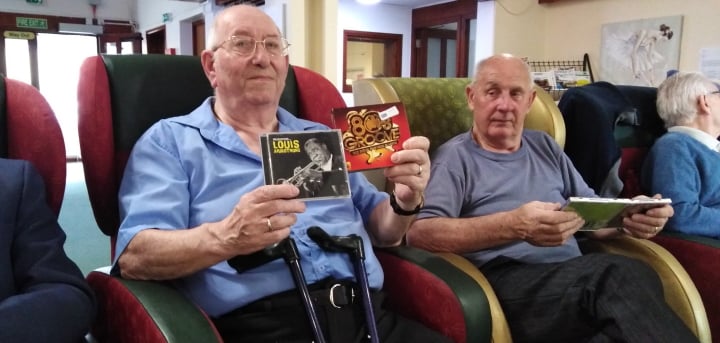 Day centre clients can enjoy listening to music
When the Second Year Human Geography students at the University of Northampton learned from our Volunteer Co-ordinator Jo Gunnett that the CD player at our day centre in Daventry didn't work properly, they were determined to remedy the situation.
Jo and volunteer Michael Sorrell visited the university to talk about the work of Age UK Northamptonshire and to encourage the students to get involved. Volunteering for a local charity is a great way for young people to gain experience of all kinds of work and it can be very rewarding. The students were very interested and asked what they could do that would have a real benefit for the older people we support. Jo happened to remember that when she last visited our Spring Gardens day centre she noticed that the CD player kept jumping.
Not only did the students donate a new CD player to Spring Gardens but they also got together a collection of music CDs which they hoped the clients would enjoy. As well as classics by Louis Armstrong and Bing Crosby they chose more recent music such as "Hits from the 80s".
Staff, volunteers and clients alike were thrilled: "This is fantastic". Everyone is looking forward to hearing something "more lively and up-to-date", says Jo.