Valentine's Day tea dance
Published on 21 February 2019 09:52 AM
What a fabulous tea dance, thanks to Northampton College students!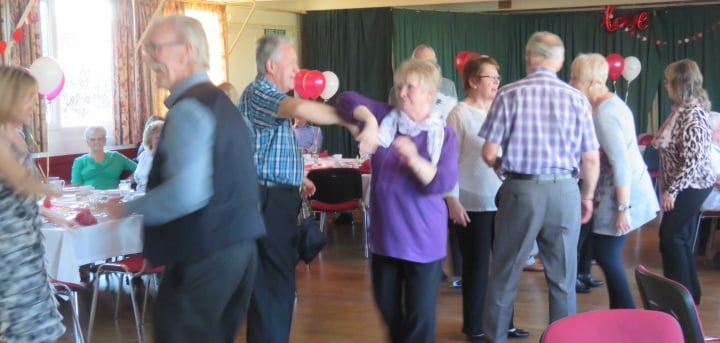 We enjoyed a wonderful afternoon of dancing and socialising at Nether Heyford Village Hall on Thursday 14th February thanks to tutor Andrea Brown and her business studies students at Northampton College. Around 30 older people bopped and waltzed to big band music, relayed from a mobile phone to the village hall speakers!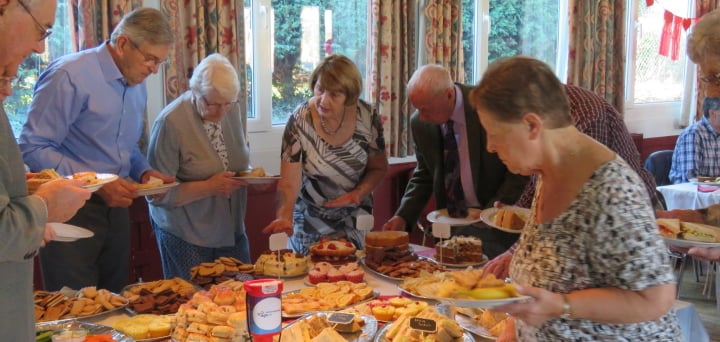 The students generously provided the Valentine's Day-themed decorations and a delicious buffet spread, and were delightful hosts to the local people who had turned up to have a good time. Thank you to everyone who supported this event. By joining in community activities you are helping to raise vital funds for a local charity (us!) as well as meeting your neighbours and making new friends. Every penny raised helps provide support and services to older people in Northamptonshire.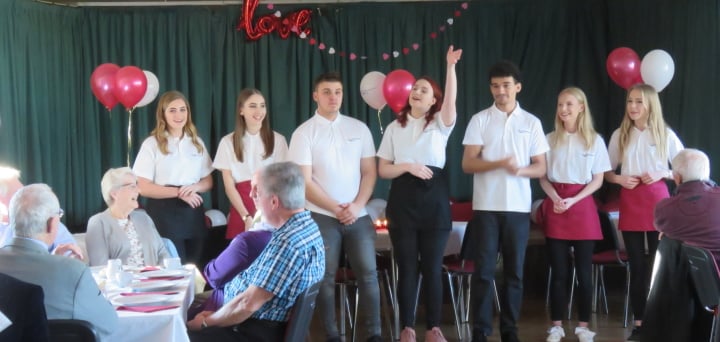 We will share the final amount raised, by tickets sales and the fabulous raffle prizes, as soon as we know it. Thank you for your support.
You can help us fundraise
If you'd like to organise your own fundraising event or perhaps join in one of ours, please get in touch.