New shop opens in Kingsthorpe
Published on 12 March 2020 03:29 PM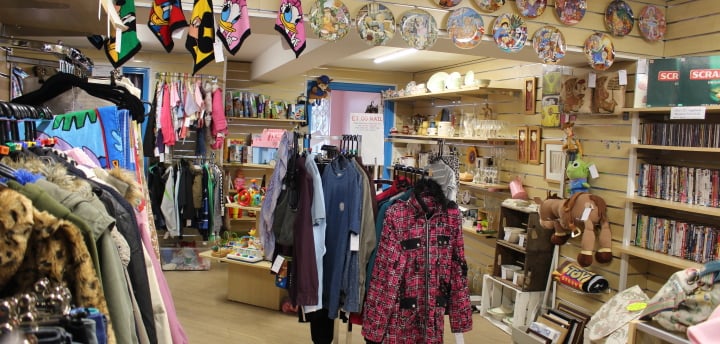 Our eighth Age UK Northamptonshire shop is now open in Kingsthorpe
We are delighted to have opened a new shop at 14 Alexandra Terrace which will raise vital funds to provide support and services to local older people. Like all our shops, the new one in Kingsthorpe has an excellent choice of clothes, books, bric-a-brac, toys and other household items.
Retail Manager Yvette Prior and her team have pulled out lal the stops to fill the shelves and clothes rails with a fantastic selection of stock. We rely on your donations of unwanted saleable items, so please think of us if you are having a clear out. There is parking at the rear of the shop if you have several bags to drop off.
Watch this space for news of an official Grand Opening soon!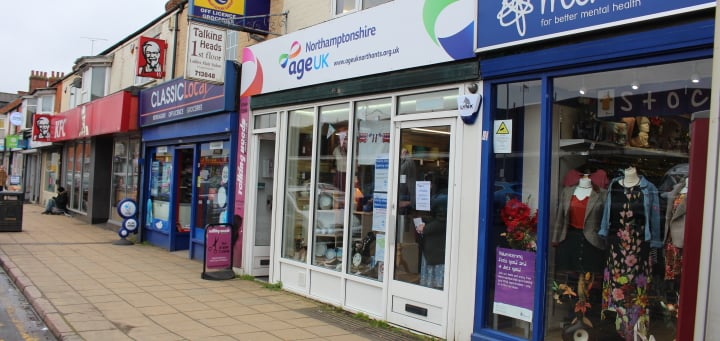 We are also looking for volunteers
If you can spare a morning or an afternoon to work in our shop on a regular basis we'd love to hear from you. Volunteering in a charity shop is great way to meet new people and to keep busy. It also looks good on your CV if you are looking for work. And of course, we cannot run our shops without our volunteers - your spare time helps us make a huge difference to vulnerable older people in our community. Please get in touch if you're interested.