Anne Goodman MBE
Published on 21 February 2021 08:21 AM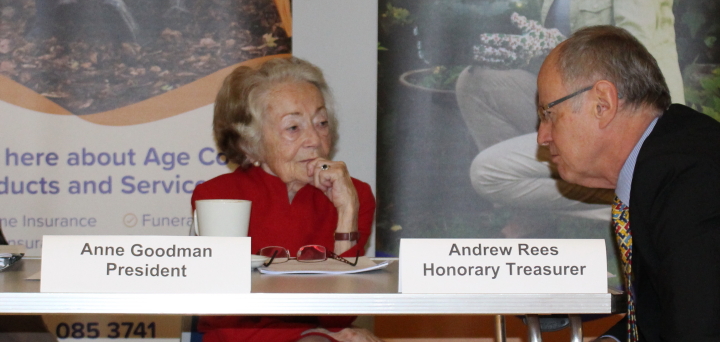 It is with great sadness I share with you that our friend, colleague and former President of Age UK Northamptonshire, Anne Goodman, has passed away after a long illness. She was a remarkable woman who will be sorely missed by so many people.
Anne had a long association with Age Concern, first as Chairman of Northamptonshire County Council's Social Services Department, then as a Trustee of the charity and, shortly thereafter, Chairman of Age Concern Northamptonshire. Anne played a pivotal role in the merger of Age Concern Northamptonshire and Age Concern Northampton and was elected President in July 1997. Anne's other great pride and joy was the setting up of the William and Patricia Venton Centre in Northampton, which would not have been possible without her support. Anne was involved with many organisations across Northamptonshire. She was a Governor of Northampton School for Boys, Chairman of Voluntary Reading Help and a member of the Northampton General Hospital Continuing Care Review Panel. She was involved with Northamptonshire Carers and the Princess Royal Trust for Carers, was a trustee of St John's Home, Tiffield and St John's Home for the Elderly Northampton. She was involved with the Blue Coat Trust and with St Andrew's Hospital as a Mental Health Manager.
Anne was awarded an MBE for her work in the Queen's birthday honours list in 1998, having also been a Deputy Lieutenant of Northamptonshire. She was awarded an honorary MA by University College Northampton in 2002.
I have sent condolences to Anne's family on behalf of colleagues, staff and clients at Age UK Northamptonshire. A private family funeral will be held at the end of February.
Chris Duff
CEO Age UK Northamptonshire

All those colleagues who had met or worked with Anne Goodman would no doubt agree that, not only was she a true stalwart of the values and principles Age UK Northamptonshire, but her determined drive and passion in pursuance of equality, fairness and support for some of the most vulnerable in the county was unequivocal. Anne was greatly admired by her fellow trustees, both current and retired. We look forward holding a memorial service for Anne, and to celebrate her contribution to the charity, in due course.
Julia Faulkner
Chair of Trustees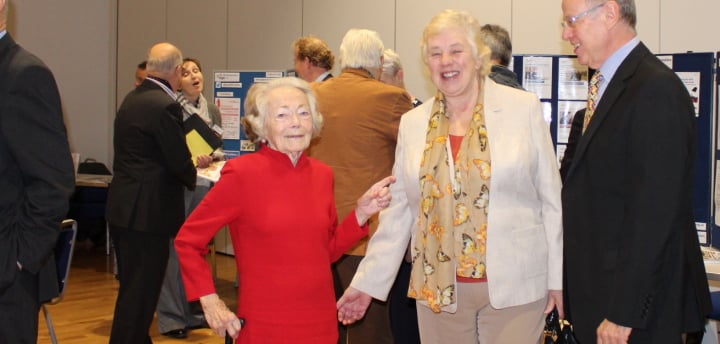 We will miss her.