A Christmas visit to our day centre
Published on 17 December 2021 03:23 PM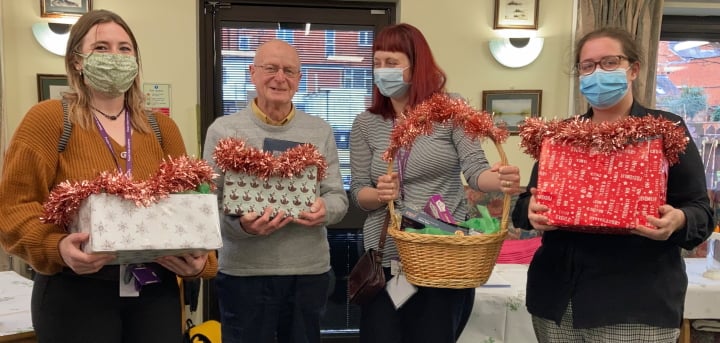 Thank you for remembering older people in your community
A group of students from Purple Oaks Academy in Northampton visited our William and Patrica Venton Centre earlier this week to give out festive hampers. Our day centre clients were thrilled to chat with the caring young people and were cheered to know that the younger generation were thinking of them. We say a huge thank you to the nine lovely teenagers and their generous families (and teachers Lizzie and Brogan) for helping to make it a very special Christmas for our clients.
Day Centre Manager Bethany Smith [pictured right] says our day centre clients always enjoy meeting young people and having a bit of a laugh together.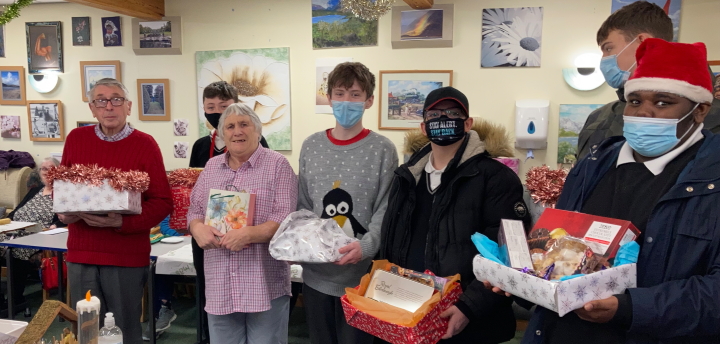 The gift hampers will bring plenty of Christmas cheer to some of the most vulnerable older people in the county.