Day centre clients visit Sywell Aerodrome
Published on 17 August 2021 02:48 PM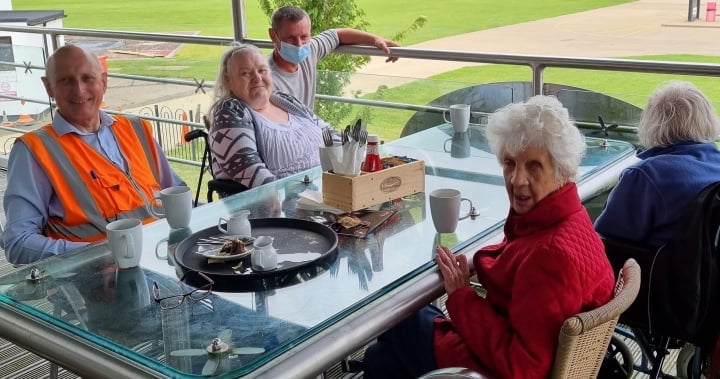 Eileen and Shirley, with our Minibus Driver Alan and Day Centre Manager Mark, enjoyed refreshments with a view
Older people benefit from regularly meeting up with friends and joining in group activities at our day centres and they can also look forward to the occasional excursion to local places of interest. In early August Manager Mark Morgan and his team took clients at our Kettering Day Centre for a fun afternoon at Sywell Aerodrome.
Shirley said she loved the sound of the Spitfire and she was all the more thrilled when the pilot gave her a special wave from the cockpit.
If you or a family member are interested in coming along to our friendly day centres, please get in touch on 01604 611200 or visit.