Marshalling in Northampton
Published on 28 September 2021 11:03 AM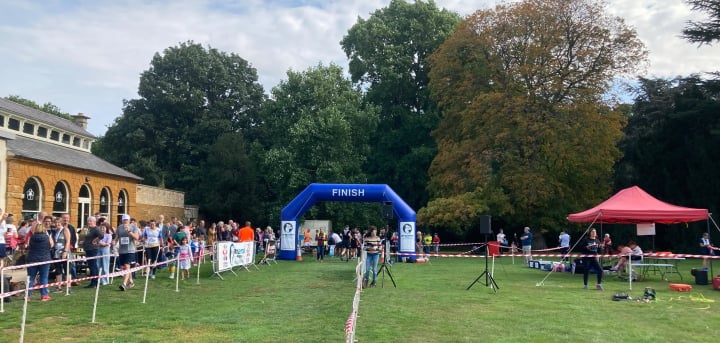 We were delighted to support the Northampton Half Marathon
A small team of volunteers from Age UK Northamptonshire helped keep thousands of runners safely on course during this fantastic community event on Sunday 26th September. We were one of about six charities providing marshalls along the 13.1 miles around Northampton and into the countryside and back. It was great to join in such a high profile community event in Northampton.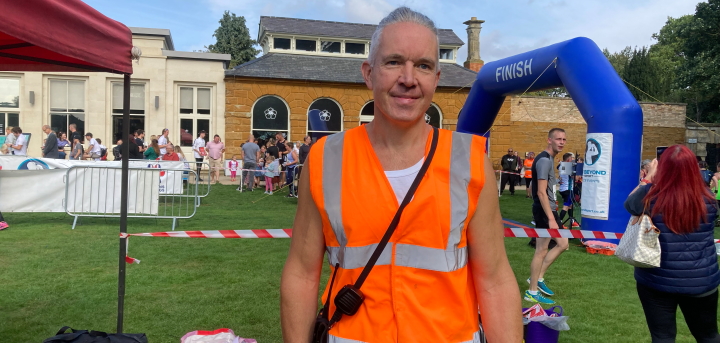 Race Director Simon Hollis and his team at Go Beyond Challenge work hard to make the annual event a hugely enjoyable day, bringing together many local organisations to make it such a success. Runners get to see the many delights of historic Northampton town centre, as well as the beautiful countryside to the south east of the town, finishing in the lovely grounds of Delapre Abbey.
The Wellingborough Gospel Choir did a brilliant job of raising our spirits on the day. It was very cheering to see them there at the finish!
Why not enter next year's Northampton Half Marathon and raise funds for Age UK Northamptonshire! We'd love to hear from you if you're thinking of running a half marathon, or even a marathon, in 2022. We can provide you with a branded running vest and lots of support!
Get in touch on 01604 611200 or send an email to fundraising@ageuknorthants.org.uk